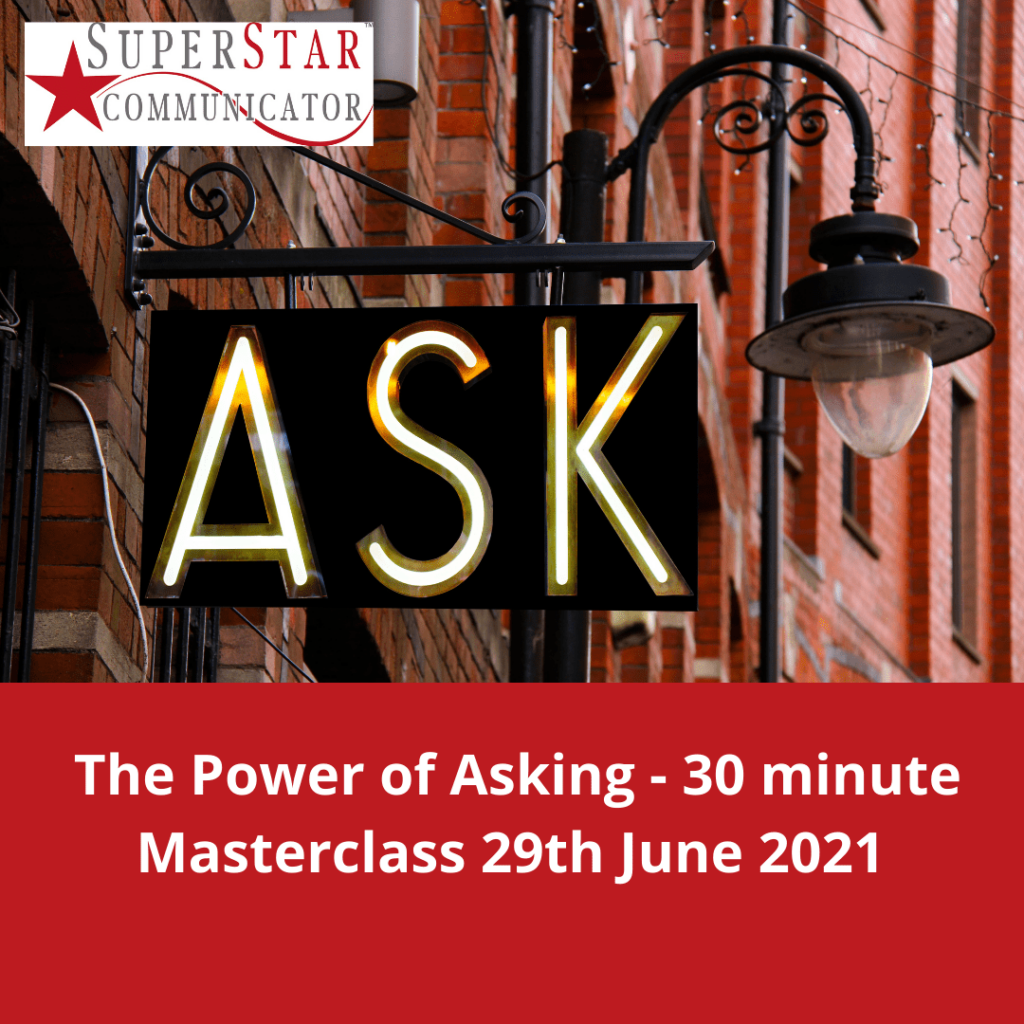 How is it that some people get all of the opportunities? How do some individuals have 'all the luck' with great clients? Well let me tell you a

secret: they are asking for opportunities. Sometimes they are rejected; on other occasions, they win the opportunities. I want you to also win more opportunities through asking!
In the latest Superstar Communicator complimentary masterclass on 29th June at 1pm , which is a focused Lunch and Learn 30 minute session, you will learn:
Why we get worried about asking
Examples of people who were successful as a result of asking
What you could ask for
The Rules of asking
Tips on how to ask
There will be a chance to ask questions.
The session will be recorded and available to everyone who registers.