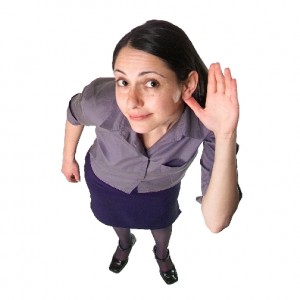 I am often asked which accents I like and dislike. My personal preferences are based on situations where I felt comfortable or even a negative experience. Also accents I hear on the radio and television make me feel more comfortable with those accents. Those I'm not familiar with, or haven't heard, I am fascinated by, but I know that other people, who are less nosy about accents, might have a personal reaction to an accent.
A few months ago, I was at a party with my husband. A fellow guest, a GP from Liverpool, stated out of the blue "I hate all people from Birmingham!". "You must meet my wife" replied my husband. I asked her why she didn't like Brummies. "They speak disgustingly; they are all lazy; they are all thieves etc. etc." "But I'm from Birmingham originally, how can you attribute these characteristics to me and my family without knowing us?" She had no answer to that, but couldn't identify where this prejudice had come from – but either she'd had a bad experience in Birmingham, although risibly she'd never visited the city, had met a Brummie that she had a bad experience with, or her family had told her that Brummies were not good people!
Last week, my friends and I were talking about Strictly Come Dancing. One of my friends said that she didn't like one of the contestants, from Liverpool, because she had an awful voice that got on her nerves. My friend has quite a strong Essex accent, which is brilliant and funny – rather like a Liverpool accent. It seemed strange that my friend wasn't able to see the Liverpool dancer's great personality, beauty, grace and hard work, because her accent blinded her to seeing the whole person.
Accents are very emotive in this country. It is no surprise that George Bernard Shaw, an Irishman by birth, reflecting "It is impossible for an Englishman to open his mouth without making some other Englishman hate or despise him." Of course when he wrote this, we lived in a different world, when people didn't hear a variety of accents, and if they heard a new accent, it was certainly going to be a stranger. Older people in rural areas, such as Durham and Northumberland can still identify which village their contemporaries come from, by their accent – even if other people from outside the area can't hear this.
What has been marvellous about the Radio 4′s PM Accent week, is that I've heard the news read by newsreaders with accents I haven't heard. We live in a world which has opened up aural experiences and there is an opportunity to widen people's experiences of different accents, rather than having the default BBC RP accent – which is rather 1950s darling!