Hiya! You don't know me but I want to sell something to you. I haven't bothered do do any research on your company, so don't know the name of anyone to approach. Even though I've used the susan@ email address, I'm still addressing you as "hiya" because actually I'm sending this email to 20 other people. Oops, I put them in the cc section of the email rather than bcc.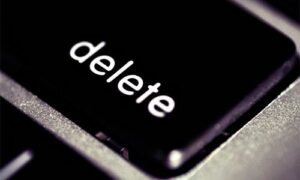 I always delete these emails. They are the equivalent of the cold call "Could I speak to the business owner". Of course newsletters don't always have a name on them, but the recipient has (hopefully) subscribed to the email first.
I was at a leadership course this week, and some business owners were horrified when I said I disregarded any email approach by a musician for Viva Live Music that emailed "Hi" or "Hiya" without using my name or the name of one of my team. Other people completely understood. The nature of Viva Live Music is that clients trust we will send out musicians that know how to behave. If they can't be bothered to look on the website and address a member of the team, what could they be like with clients when they are representing the company? What does it say about them if they value our potential business relationship so little, they email us with 20 other people?
On Tuesday I gave a lecture to Third Year students at Hertfordshire University. I mentioned emails and also the value in preparing before any email. Finding the name of a decision maker in a  company you approach is invaluable as well as tailoring the email to the company.
Social media and digital methods of communicating with each other have made it so much easier to reach out to others. As the technology has moved so quickly, etiquette hasn't quite kept up with this. A posting on Facebook or tweet is to all of your followers; but an email is more personal.
A social media consultant has just contacted me, via the Linkedin email system (i.e. personalised messages) with a Hi, address. He wanted all of his followers to endorse his services as a social media expert. Of course he is using the Linkedin technology to communicate, but he might as well have posted this on his status because he didn't personalise the email. So it was deleted.
What do you think?