This week a South London school hit the headlines when the head teacher banned 10 words from being used at school. See the article. The words are: coz, ain't, like, we woz, you woz, innit, bare (very) and extra (over the top). They have also been banned from starting a sentence with 'Basically' and finishing with 'yeah!'. On one level, I had to laugh because this was a clash of generations and their language/vocabulary. School pupils are always pushing boundaries and create their own vocabulary.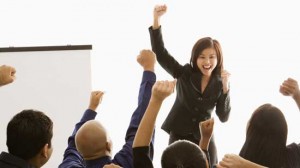 However, in this instance, there is an element of value in the head teacher making this stand. The school said "This initiative is just one of the ways in which we are building the vocabulary of our students". We all use slang and different words in a variety of situations: I speak in a different way with my parents than behind the wheel of my car in the rush hour. And in the same way that we dress in a different style for work than at the weekend, we do need to modify our vocabulary: just as we do our behaviour, to be appropriate for work. School is preparation for work, particularly at secondary school, and the appropriate way to behave and speak, is part of that preparation.
It is fun and current to be cool, but what we have to remember is that employers are from a different generation than pupils. They are making the decision who they employ; so language has to be appropriate!