Sharing knowledge and expertise with a group of employees is an effective and time efficient way to develop their skill set. Superstar Communicator delivers a variety of services for groups and teams.
Workshops
Lunch and Learn or 'twilight learning' internal seminars (these are CPD accredited).
Breakout groups, seminars and workshops at conferences
All of the workshops and seminars are interactive, with the audiences actively participating in the activities to gain experience. These fully immersive learning experiences provide excellent learning opportunities and chances to remember new skills.
Typical topics include:
Being a Superstar Communicator
Be ready to appear on a Discussion Panel or be a panellist
Deliver a killer Presentation
Being impactful in meetings and presentations
Raise your Visibility for Career Success
•Presentation Skills
•Preparing to be a speaker on Panels
•Managing Fear before speaking
•The power of storytelling
•Listening skills
•Assertiveness Skills
•Media Skills (preparation and performance for interviews)
•Interview Skills
•Meeting Skills
•Networking Skills
•Executive Presence
•Emotional Intelligence
•Raise your Visibility for Career Success
•Women in Leadership
•Leadership Communciation
•Online Spoken communication and visibility
•Business English
Women in Business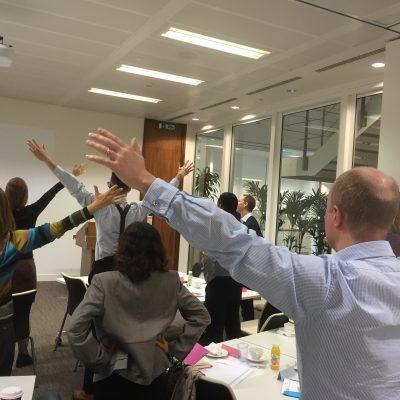 A number of clients have booked Superstar Communicator for group events. They include Shell, I.H.S., Accenture, CII and ICAEW.
We would be delighted to discuss different options and requirements with you, to create a workshop or seminar that will inspire your employees