Virtual Presentation Skills: Be Seen, Be Heard, Make an Impact VIRTUALLY. This is an essential Skill that we all need to develop in a hybrid and remote working environment. Instead of meeting people face to face for meetings all the time, plenty of meetings and communication – either internally or externally, is virtual. All of a sudden we are all visible in meetings when we speak: presenting virtually. And we need to present in a way that will really make a positive impact, in an authentic, confident way. This is what a virtual presentation is.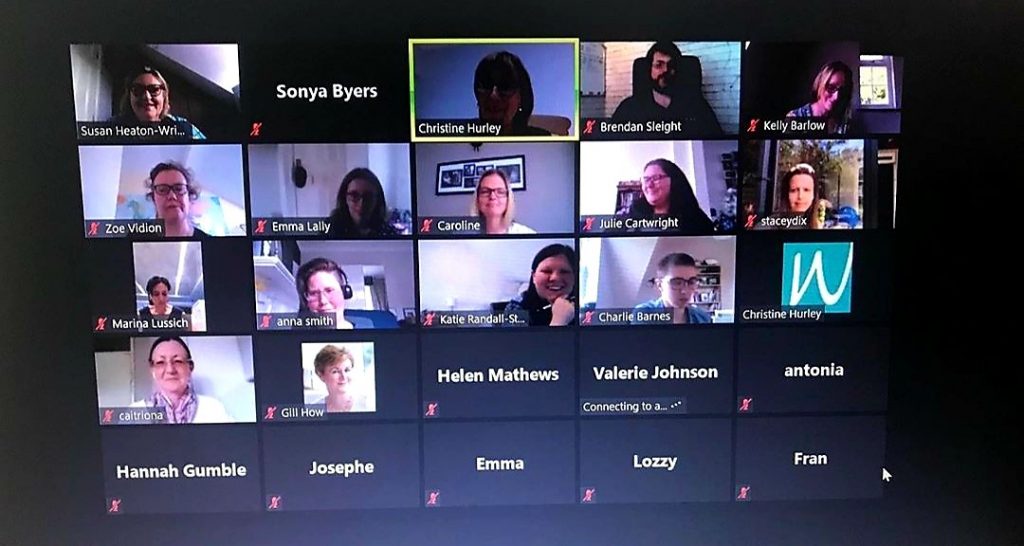 Our aim is to ensure everyone who attends the workshop is given skills to be more confident when in virtual conversations, presentations and meetings.
Learning Objectives:
The aim of this course is that you will go away with knowledge and practical ways to be seen, be heard and make an impact when they speak. This includes:
Understanding who you are speaking to and 'what's in it for them'.
Appreciating the differences between face to face and virtual conversations and how we should adjust our content to ensure we make the maximum impact
Creating clear, concise, focused messages that people take notice of
The importance of preparation and ideas for the maximum impact
Understand the simple tech set ups you need in order to make the maximum impact when you speak and contribute to meetings
How non-verbal communication: body language; gestures; facial expressions, play a part in any speaking – even on line
How we can make it as easy as possible for others to listen to us, by using our voices effectively, particularly virtually.
As with all of the workshops and virtual workshops we offer, the virtual presentations skills workshop is interactive, with a number of activities and engagement to ensure the maximum learning. Our workshops and learning are CPD accredited, meaning that an international professional organisation has assessed the quality of our training and coaching. We are able to offer CPD certificates for attendees who require them. Contact us to discuss us delivering this workshop.
Book a chat