Here is a chance to register for the Superstar Speaker free email course. As with all of my work, I listen to what clients and my readers want, and I had so many requests to create a course with top tips!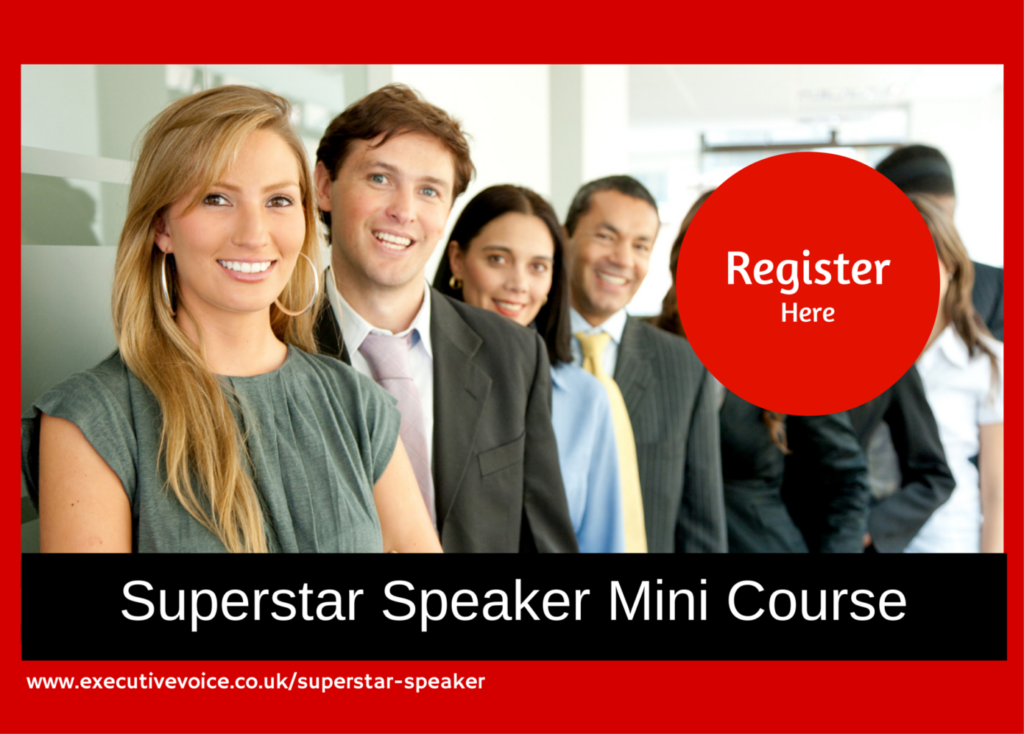 The free course is for 16 days, where you will receive a daily tip related to speaking or presenting yourself to others. This is in the form of either a short blog, video or podcast. Register for the course.
There are a number of questions I am regularly asked: from "What do you eat to have energy but it doesn't sit in your stomach when you are speaking?" to "What is your best tip for when you are speaking on the telephone?". I answer these and more, and in addition to this, I share observations from watching other people speaking.
I recently conducted an online survey, and one of the results was that people are happier emailing clients and colleagues or Skyping them; speaking face to face is the least favourite method of communicating! Therefore we need to adjust the way we communicate online. There are several emails in the series that deal with avoiding distractions when you Skype and being ready to talk!
I'd be delighted to have more people receiving the course; it's been great fun creating. It's free so do register here.