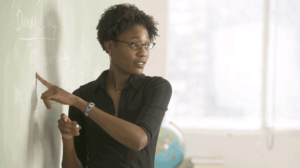 Nearly half of new teachers do not feel properly equipped to deal with violence in the classroom, a survey suggests. The association of teachers, lecturers surveyed 1,001 NQTs with 49% respondents believing they had not had enough training to deal with challenging behaviour, and nearly 55% who were still training who felt they were not getting enough guidance.
One of the most challenging aspects of violence within schools is how guidelines of restraining pupils are interpreted. There have been cases of pupils complaining that undue force has been used by teachers, to stop a fight: and the complaints have had an impact on a teacher's career. Instead of respecting that a teacher has taken reasonable measures to stop a fight, they have to justify their decisions, which make them feel vulnerable to malicious complaints by students.
During teacher training courses, it appears that this is still a skill that is not taught to students. If student teachers do ask advice, they are referred to the 'School's policy and guidelines', which they do not find helpful.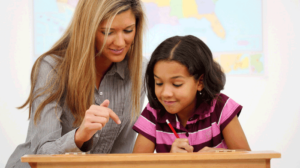 Guidance by the Department for Children, Schools and Families lists the types of force teachers can use on children. This can include passive physical contact such as blocking a pupil's path and active contact such as leading a pupil by the hand or arm. In more extreme circumstances, "appropriate restrictive holds, which may require specific expertise or training", may be used, it says. However, these guidelines can be misinterpreted, and as mentioned before, still require the teacher to prove they had assessed the situation quickly and acted accordingly. Given that a lot of violent situations arise suddenly, there isn't time to make a full risk assessment before acting.
I believe the physical aspect of intervention needs to be discussed within schools to make school policies very clear to all staff members. However, there are also other actions that staff can do in addition to physical intervention, to difuse a violent situation. These are not covered by the CSF's guidelines but are invaluable skills to acquire.
Eye Contact. When communicating with the students, create eye contact with them, to engage their attention where possible. Look directly into the eyes of the student in a neutral way – not aggressive.
Body language – ensure this is open, professional and not aggressive or threatening.
Non-mirroring of the students' body language – you are trying to diffuse the violence, not fuel it. Your neutral body language will influence the outcome.
Voice – make sure you maintain a low pitch in your voice; when one is stressed it has a tendency to become high and shrill (particularly in ladies). Keep the voice clear, calm, audible and speak slowly.
Language – use assertive language; repeating what you want as the outcome. Use non-judgemental and non-emotive language.
Mentoring. It is essential for all teachers, that they have an opportunity to discuss challenges and ideas with a trusted confidant; preferably a more experienced teacher. Also, watching more experienced teachers dealing with challenging situations is an invaluable learning opportunity for Nqts and training teachers.
Executive Voice have produced an audio training CD "Making an Impact with your Vocal and Physical Presence" for teachers – available from Amazon. They also deliver training courses for teachers in schools, on vocal and presentation issues.