Using the telephone is a crucial method of communication for businesses. Speaking to clients; potential customers; suppliers; colleagues – and the media, is often conducted over the phone. Communication by telephone could be the first contact a potential client has with a business: so it needs to convey a positive image of a company or individual.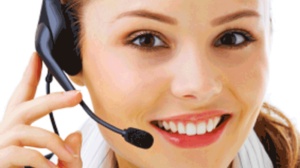 We have all experienced poor service via the telephone; where an employee of the company is not engaged in your conversation. They might dismiss your query or ignore your problem. A recruitment company could contact you to conduct a telephone interview. If you don't perform effectively on the telephone, you could be disregarded in a job opportunity.
'Making an Impact on the telephone' Audio Training CD has identified key communication areas where the telephone is used in business. From answering the telephone; speaking clearly; developing a vocal and physical presence on the telephone that other people will take notice of, to being interviewed on the telephone for job opportunities.
Vocal and Communications Trainer, Susan Heaton Wright said "It is an area of communication many businesses ignore. They assume employees know how to speak on the phone and engage with customers, but so often it goes horribly wrong. The first time a potential client contacts a company by phone is the first image they have. If the experience is not positive, the client will move on to a competitor."
'Making an Impact on the Telephone' Audio Training CD offers a number of techniques to help you focus on key areas in communicating via the telephone.
Susan Heaton Wright is an ex-opera singer, who uses her knowledge and experience of the voice; physical presence and performing in a variety of business situations. She has identified key areas where a professional presence leads to winning business, focusing on the voice; body language; communication skills and behaviour. Susan's clients range from senior directors at Multi-National Companies; universities; local authorities; SMEs and entrepreneurs. Susan has written for the national press; trade publications and appeared on "Working Lunch" and local radios.