Susan Heaton-Wright The Superstar Communicator™ Inspirational Speaker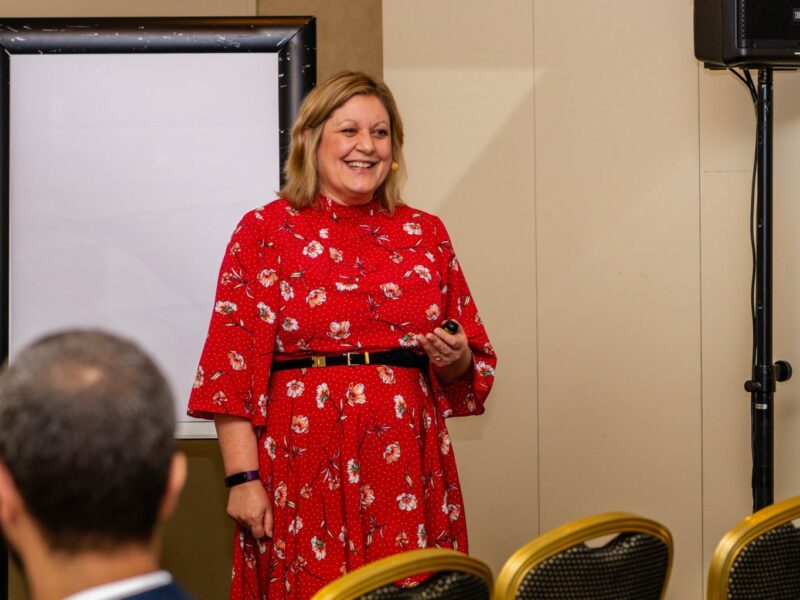 Susan Heaton-Wright is an international speaker, remote speaker and panellist, known for getting her audience really engaged, wherever they are.
She empowers her audience to become Superstar Communicators™, giving them the skills, knowledge and understanding to present the very best version of themselves in business.
Read about Susan's speeches for International Women's Day 2022, where the theme is #breakthebias HERE
Remote Speaker
Remote Speaker, Susan Heaton-Wright is available as a speaker for virtual conferences, online events, as a speaker and panellist. Susan has delivered virtual speeches to audiences all over the world on:
Manage your Fear and Show up with Confidence
Be Seen; Be Heard; Make an Impact VIRTUALLY: Tips for Virtual Presentations
Say what you want; Say what you mean: Be an Assertive SuperStar Communicator
Choose to challenge: creating a Safe working environment psychologically
Be a SuperStar Communicator
Also Susan's IWD Speech for #breakthebias read here.
Conference & Away Days
Conference speaking isn't just about keynote addresses – although Susan is more than happy to deliver one of those!
Other options can include;
Hosting round table sessions over lunch (or breakfast, or dinner…)
Breakout sessions
Workshops
Communication skills surgeries for individuals
Whether it's an informal away day or a global conference, Susan has the experience and skills to really engage those attending – and gives them practical tools to help them present themselves in business.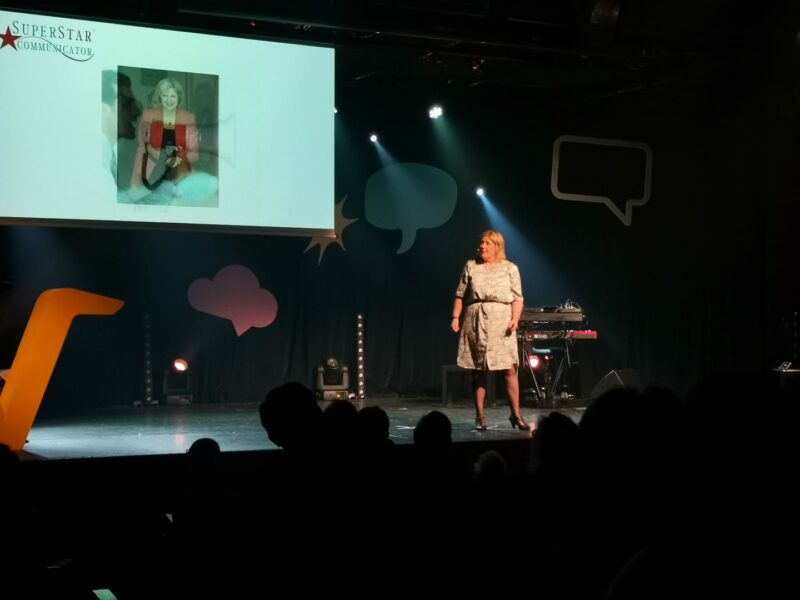 CPD accreditation for Susan Heaton-Wright Speaker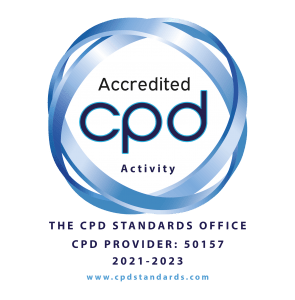 As a globally accredited CPD (or CE as it's known in the USA) speaker, Susan delivers fully immersive CPD sessions for audiences from 10-10000.
We've all sat through CPD sessions thinking "that's an hour of my time I could have spent doing more…" – Susan has been there too and is determined that her Superstar Communicator™ CPD sessions are so interactive, everyone is completely engaged.
Sessions are usually 1-3 hours (full days are possible) and her most popular sessions is "Raising Visability for Career Success"  which covers the full Superstar Communicator™ philosophy.  There are plenty more if you've already done this one – and Susan regularly creates sessions to meet particular needs for clients.
Lunch & Learn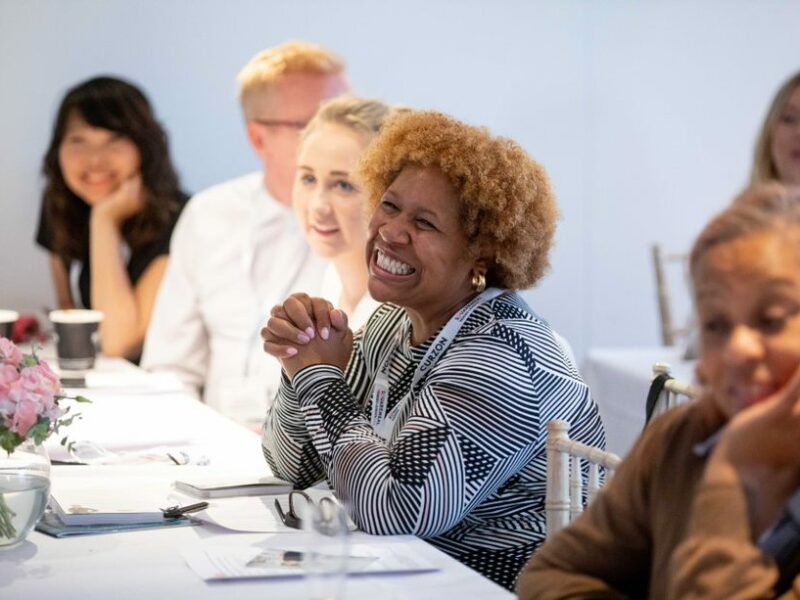 Sandwich sized learning sessions to fit into busy days
These 1 hour sessions (which can be 1 point of CPD if necessary) don't have to be delivered over lunch – Susan delivers breakfast and twilight sessions too.  It's about finding what suits you and your team.
These sessions are pick & mix style – maybe delivered monthly on a series of topics or to meet an urgent need.
As with all of Susan's sessions, participants may need to put down their sandwiches to get involved.
.
Watch Susan Speaking
Here are some videos of Susan speaking
Speaking at Disrupt HR

Speaking in Lithuania
Book now!
If you'd like Susan to speak at your event, please get in touch so that we can discuss your needs and your budget
Many thanks; this was a great way to end 2019. Everyone enjoyed your seminar
Susan spoke at our Enterprising Women networking event in Stevenage and displayed a natural flare for public speaking and creating a rapport with the audience. She shared her business expertise with confidence and enthusiasm, engaging with everyone. Susan left us feeling inspired and created a vibrant atmosphere for lively networking afterwards
Veronica Cooper
Hertfordshire Chamber of Commerce
I am writing to thank you very much for entertaining the attendees of our Ladies' Dinner last week. It was a great idea to do some singing and generally wake us all up after all that sitting, eating and beverage consumption. I know that others enjoyed themselves, it was good fun and something a little different to the usual run of the mill. It was a pleasure to see you last week and thank you once again for your contribution in making the evening such an entertaining event
Thanks again for yesterday. The Ladies all enjoyed your presentation; the event was buzzy from the word go and was a great success
I can tell you that your own presentation for Using your voice and physical presence to make an impact in meetings. scored 100% as excellent for both content and delivery!  Delegates also commented that they felt they would have benefitted from a longer session, which is praise indeed as they were obviously engrossed in the subject.
Lynne Evans MD, Run Media Ltd
Sherry Bevan – The Confidence Guide
"I interviewed Susan for The Confident Mother online conference. Susan was a fabulous speaker. Susan was able to demonstrate how we can do very small easy tweaks to the way we stand and the way talk to project more confidence through our voice and our body language. Not only did we all have great fun during the interview, the audience learned so much, and we just loved her fun way of presenting. I would love to invite Susan back to other events in the future. Thank you Susan – I still sing "That's Neat, That's Neat, I really love my Diva Feet" every time I think of you!"
Eileen Lennon, Business Development Manager, Enterprising Women
On 13th and 14th May 2014, Enterprising Women held its annual conferences in Cornwall and Devon. Susan was commissioned to deliver workshops and lunchtime exercises with the female delegates as we wanted to have 'energizing and different' activities for our members as well as confidence building and business development content.
 I had previously attended a workshop delivered by Susan for WEConnect in London which was extremely good: delegates thoroughly enjoyed the activities and came away from that event "singing" her praises!
 Susan's workshops and lunchtime activities proved very popular with our members and received excellent feedback. She combines confidence building techniques, vocal coaching, team-building and self-expression effortlessly into a learning and sharing experience for the participants. Her warm personality enables and encourages even the shyest of people to participate, whilst her polished professionalism directs and manages the more confident amongst the groups: everybody takes part and everybody comes away feeling not only that they have learned something about themselves, and achieved something, but also energized. In terms of building group rapport and mutual/communal effort towards a 'team goal' I have rarely seen anything so effective.
 During the conference Susan also helped immediately with a difficult situation and "saved the day". Our keynote speaker Alex Polizzi, contacted us to say she was "running 15 minutes late", and our room of 100 plus delegates was waiting expectantly. Susan stepped into the breach and ran a singing exercise with the whole auditorium, much to the surprise of some delegates who found themselves engaged in (and enjoying) an activity that they would not necessarily have chosen to attend! Everyone took part, including Alex Polizzi, who arriving late, joined in enthusiastically.
 I would not hesitate to engage Susan's services again at our future events and highly recommend her.
 Eileen Lennon, Business Development Manager, Enterprising Women
Tel: 07809 612 363 eileen@enterprising-women.org.