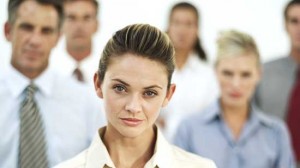 On Sunday I was invited to join a discussion on Radio Verulam, a dynamic local radio in St Albans. Along with other business owners and experts, we discussed the challenges of video interviews for jobs. Apparently there is an increase in interviews in this format: employers can 'see' more candidates. However, it has been found that a significant number of candidates 'failed' miserably to project themselves and in fact they didn't perform well in this style of interview. Here is the discussion.
Then, by co-incidence, the wonderful Carrie Green of The Female Entrepreneur Association, challenged her community to create a video; she also recorded a video, giving great tips on how to set it up, edit etc. Read and watch here.
There appear to be enough messages here that I should comment on videos and also give some top tips. If we see there is a trend for video interviews – we should be prepared to succeed!.
1. If you are asked to do a video interview, prepare yourself by wearing appropriate clothing (one of the feedbacks was that some interviewees were in dressing gowns and hadn't brushed their hair!)
2. Consider where you are sitting for the video. Look behind you: is there anything distracting, such as a messy room, flashing lights etc? Remember that interviewers will notice the distractions more than what you say.
3. Think of the lighting: you might need to stand next to a window (although not on a grey November morning like today!) or set up a lamp to shine on your face. If you are in the dark, the interviewers won't be able to see you easily.
4. Consider any background noise: if you are asked to be interviewed when you are travelling or out and about, there might not be somewhere quiet for you to speak. Ask the interviewers to wait while you find somewhere quiet.
5. You need to imagine you are in the same room as the interviewers, so make sure you have good eye contact with the screen. Do check the level of your camera: I made the mistake with a couple of videos, that I was looking down which looked odd. If necessary put the camera/laptop/mobile higher.
6. Focus all of your energy on projecting your personality to the camera. When we communicate face to face, we generally make things 'bigger' – using our arms and projecting our personality to the whole room. When you are on the screen, you need to narrow your focus and projection to JUST THE CAMERA, then your personality will come across.
Good luck – and I'd love to have you feedback on this interesting topic!
Susan