Susan Heaton-Wright is a Global Virtual impact, communications and speaking expert for emerging leaders and the creator of the Superstar Communicator™ methodology. She is an international speaker; the MD of award winning music company, Viva Live Music, podcaster and a former prize winning international opera singer.
She delivers virtual seminars, workshops and individual training for many companies including Astra Zeneca, Deloitte, RBS, Shell, Microsoft, AXA, the NHS and Quintiles. As a CPD accredited speaker, she regularly delivers remote speeches and seminars to lawyers, accountants and finance professionals, as well as leaders and emerging leaders in organisations.
Many of her clients go on to be interviewed on Sky News and BBC as well as speaking at industry conferences. She is regularly interviewed on BBC Radio Five Live; BBC2, local radios and international podcasts.
Susan has contributed to articles in Forbes, The Guardian, Huffington Post, Thrive Global, The Scotsman and trade publications. In 2020, she was named as an #ialso 100 top inspirational female entrepreneurs in UK.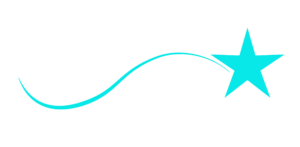 Susan is a Fellow of the Royal Geographical Society, The Royal Society of Arts and the Incorporated Society of Musicians. She leads a project of musicians in Greece annually, to deliver music workshops to refugees in Athens as part of the 'Love without Borders' charity."
Ok; that all sounds great! But how can Susan help me?
Hello; I'm Susan and I am passionate about supporting people like you to speak and communicate with confidence in a variety of business conversations; make sure you are listened to; make sure you have impact when you speak.
I was someone who was very quiet at school and at university; and if I am honest, got extremely nervous speaking in class at school or contributing in seminars at university. Yet I went on to be an international singer, performing as a soloist in front of hundreds of people. How did I do it? Well it was a combination of a number of techniques I learnt at music college; knowledge of Neuroscience and experience.
And this inspired me to create the Superstar Communicator methodology; I identified key skill areas essential to be a great speaker and communicator. Using my experience as a singer performing on stage; a speaker and the neuroscience knowledge I have.
I have helped thousands of people who have attended my virtual masterclasses, seminars, listened to the podcast or been trained or coached by me. I want you to shine; to be noticed; to be heard and to make a positive contribution to business conversations.
Why not book a call with me to discuss how I can help you.