I've worked with Susan in a number of different capacities and for different audiences within Asset Management and can highly recommend her interactive, thought provoking and energetic workshops!
"Thanks for the help and confidence you gave me" This was for a partnership series of interviews.
Susan was invited to speak at a Chartered Institute of Personnel and Development ("CIPD") members meeting for the Surrey and North Hampshire Branch. This was originally due to be held 'in person' but Susan was able to seamlessly convert it to a virtual session due to the COVID-19 pandemic without any issue, meaning our members were still able to access the learning in otherwise challenging times. Susan's session "Raising your Visibility for Career Success" was a thought-provoking, and very relevant (given the current challenging times), topic which included 'real-life' examples and encouraged interaction and engagement from the attendees. We received excellent feedback from our members and would thoroughly recommend Susan as a speaker to other organisations.
I have taken part in few virtual workshops organised by Susan. Her style is
simple and entertaining. Her knowledge of the topic and way of
presenting leaves you with things to think about. She engages
audience by being people person and offering quality content.
I have had the pleasure to attend virtual workshops run by Susan on behalf of the Birmingham Insurance Institute; most recently regarding the use of video conferencing and how this can help in building relationships with clients. This is especially useful during the current lockdown.
Susan's manner is easy going and friendly. She engages with her audience and wants to get people involved although does not make them uncomfortable. Susan keeps the flow of the Webinar/training going but does not leave anyone behind and accepts that there are different abilities and capabilities on the call. Her use of additional features such as polling was useful in breaking up the presentation and giving everyone the opportunity to participate. I would thoroughly recommend Susan as a tutor/trainer and look forward to another one of her Webinars in the near future
Susan delivered two webinars on communication. Very useful for
guests. Snappy and useful. Would recommend her highly.
The client engaged Superstar Communicator following an appraisal where she received negative feedback on her meeting and communication skills with colleagues. The client had recently been promoted to a senior position and wished to make an impact with her new team. The client was from Scotland and she was very conscious of her accent. She was also quite short in height and her posture was poor when she walked and sat, and this made her appear even smaller. Initially we focused on posture when standing, sitting and walking, to ensure she developed a 'larger' presence. We then focused on the voice, to ensure it was clear and audible in a variety of business situations. The client's voice was clear; her accent was soft and not an issue. It was invaluable for her to have this feedback. We also changed the client's voice mail messages to be clear and positive. For meetings, we worked on a number of strategies, including positioning in the room, skills in engaging other members of the team to listen and body language. The impact of this training was immediate with notable feedback from her director
Many thanks. It was a great event and perfect for the group. We have received many very positive comments from your workshop
Susan spoke at our Enterprising Women networking event in Stevenage and displayed a natural flair for public speaking and creating a rapport with the audience. She shared her business expertise with confidence and enthusiasm, engaging with everyone. Susan left us feeling inspired and created a vibrant atmosphere for lively networking afterwards
Each session was relaxed, non-judgemental, informal and fun including relaxation and warm up exercises prior to the actual voice work. I was given a workbook full of easy-to-follow tips and advice. Also, each session was recorded so I could return home and practice many of the techniques learnt. I was impressed by the rapid progress I made during only a small number of sessions. This improvement has been commented upon by both my family and friends
My presentation and it went extremely well and I won over our new investors. It was what I learnt from you that gave me the confidence to me and present with passion. So many thanks to you. I would certainly have no hesitation in recommending your company
The client had received feedback that he was not audible in boardroom meetings and that he was not making an impact there and within the organisation. He is a highly successful, experienced and knowledgeable professional, who was valued by the company but whose presence was being lost in board meetings. We worked on a variety of skills enabling the client to develop a stronger, clearer, more audible voice and a more open, confident body language in meetings. We focused on verbal and non verbal skills to engage other people at meetings, to ensure the client was heard and that his message came across effectively. Almost immediately the impact of his performances in meetings was noted and his contribution increased significantly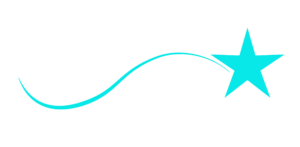 Susan Heaton Wright created the Superstar Communicator ™ philosophy in 2015. By identifying the 5 key areas professionals need to make an impact in business, she's inspired thousands to present the best version of themselves in the workplace. Our team of associates allow us to develop the philosophy further to meet the needs of businesses today
If you'd like to find out more about our work please explore or get in touch