Do you want to make a positive impact when you speak; contribute to meetings; deliver presentations; public speaking; pitching or being a panellist?
Do you want to be noticed; listened to and not ignored when you speak and contribute in meetings?
Do you want to be more visible; have more presence and credibility when you speak and contribute in business conversations?
Do you want to be able to manage your nerves and fear when you speak, so you can show the best version of yourself in business conversations?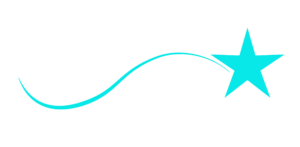 The Superstar Communicator™ methodology will support you to achieve these.
We offer a range of consultancy, training and coaching options to develop your skills and that of your team. These include:
One to one executive coaching for individuals wishing to make more impact in business conversations, including speaking
Bespoke workshops for companies, organisations and associations on a range of spoken communication topics
Lunch and Learn/Twilight speeches for teams and organisations to learn more skills
Conference speeches and panellist
Facilitating virtual workshops and training
Virtual coaching
Consultancy services
E courses: the content from our popular virtual workshops are being re-designed as CPD accredited e-courses for independent studying.
Susan Heaton Wright created the Superstar Communicator ™ philosophy in 2015. By identifying the 5 key areas professionals need to make an impact in business, she's inspired thousands to present the best version of themselves in the workplace.

The Superstar Communicator ™ programme has been developed so that Susan can deliver it in a variety of ways:
The programme is constantly evolving – so if there is something that you would like Susan to create, explore what she does in the UK, internationally or get in touch