Last week I met an acquaintance who has gone through an amazing life change. Because the change has been so profound and she's been so busy, she didn't fully appreciate how her life has changed!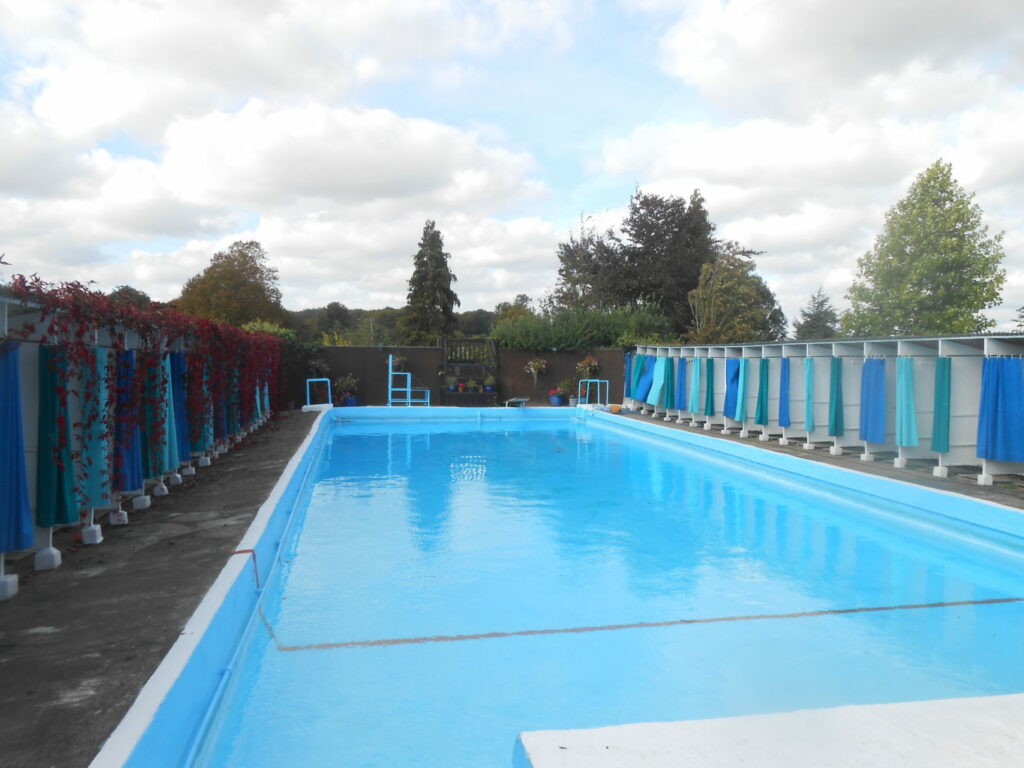 As people that read my blog know, I love swimming and I have a particular preference for swimming outside, in the sea and in lidos. I was therefore delighted when I heard that an old school friend of my husband's had moved to a house with a 23 metre outdoor pool in it. And what's more, I was  invited to swim in it, off season!
However, the story of the lido was more interesting than a usual move. Sarah and her elder son went to see a house in the South of England, on a whim. It was a cold, grey, wet, Autumn day and they both fell in love with the beautiful house, grounds AND the pool. After persuading the rest of the family that this was THE house, they moved in January of this year. This was after they had agreed to take on the running of a country club in their grounds!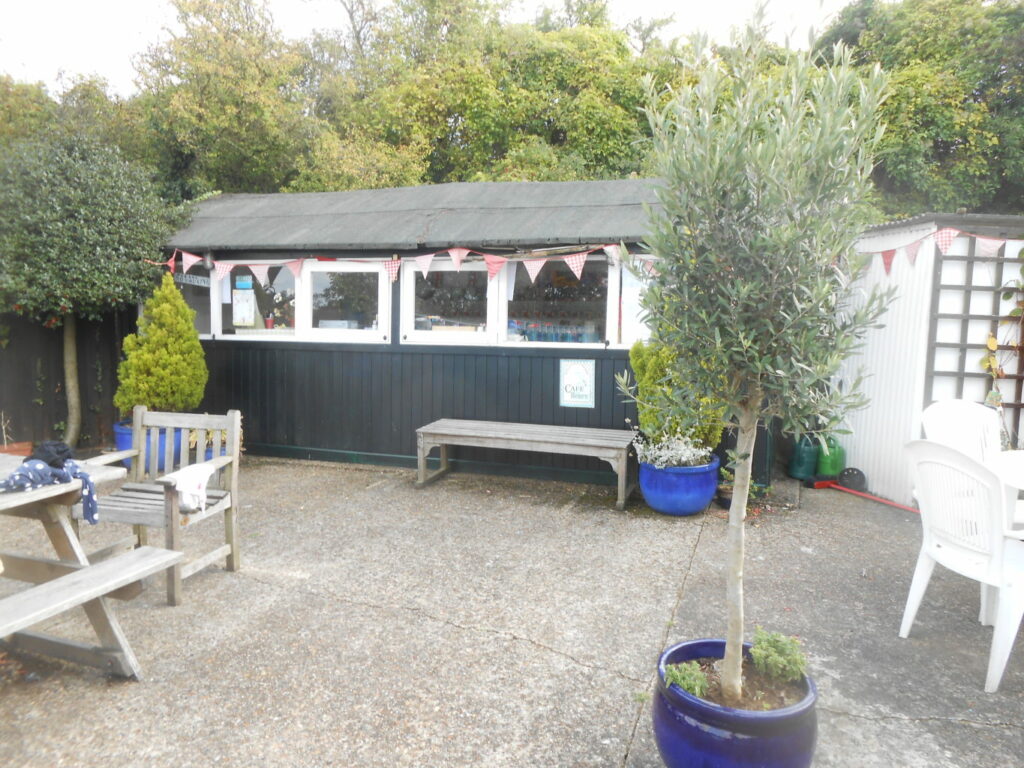 It was explained to the family, before they bought the property, that for the last 80 years, a small country club had run during the summer, where a small number of members had access to the pool, three tennis courts and cricket nets. Of course they had no obligation to keep running this, and as Sarah said "We couldn't close the club when we were moving into a new neighbourhood".
So as well as moving into a new area, with all the challenges of finding good doctors, dentists, hairdressers, shops, routes for the school run, Sarah had to get her  head around running a very small country club for a number of very loyal members.
This included going on safety courses; training to do daily checks on the water (Sarah said she was the only woman on the course); managing the members' expectations as well as managing life guards and the cafe! Now the cafe still had 1950s plates and fittings which are charming!
Sarah had to have the pool drained in the Spring and she painted the interior before it was refilled. "Whilst I was painting I could hear a cuckoo sing!" She said. "I have lots of plans for next year". Fortunately she had a very flexible part time job and during the summer she was running the club full time.
"Could you believe what you've achieved in the last year?" I asked her. "No! But I'm so glad I've had the chance to do something completely different!" Through positive circumstances Sarah has created something special for other people and loved every minute. Her story of an amazing live change is a joy to listen to. Do share your amazing live change stories below!