Here is a case study on building credibility. SuperStar Communicator worked with a client on her credibility, presence and confidence to build a positive image with her clients.
The client was a young, newly qualified lawyer in a small legal firm. She is very hard working, conscientious and diligent. However, she lacked confidence; she was very quietly spoken, and this was reflected in her non-verbal communication. As a result she wasn't showing credibility to some clients with a few clients lacking trust in her abilities. This was also a challenge when in court opposing more confident, experienced lawyers.
What we did:
We had a series of one to one coaching sessions. Before the coaching started, there was a confidential pre-coaching survey, where the client recorded specific incidents that she felt lacking in confidence; as well as a time for her to reflect on what results she wanted from the coaching.
Based on this and the report from her manager, we created a plan with very clear, measurable outcomes. These were largely focused on building credibility and confidence. These included:
Freeing the voice so it was stronger, more impactful and louder
Looking at non – verbal communication: body language. Focused on the client's body language, gestures and facial expressions.
More impactful language, to ensure this matched the non-verbal communication
Specific work on building confidence, measuring and celebrating success.
Managing your fear – SuperStar Communicator techniques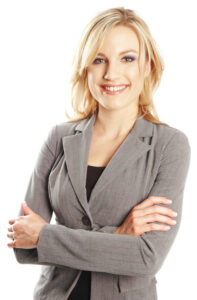 The Results:
Within one session, the client and her colleagues had noticed a major change in her presence. She reported that not only was she feeling more confident when speaking to clients, she was aware of what she needed to, to build confidence and trust with her clients. She also discovered that if she had a more confident presence, she displayed more credibility when communicating with opposing legal teams.
The client recognised that building credibility through verbal and non-verbal communication, as well as building confidence was going to play a major role in her career development.
What the client said:
"I was fortunate enough to have a colleague who put me in touch with Susan. I am naturally very soft spoken and shy away from speaking up. In my job, there are certainly times when I need to sound confident and assertive to have my voice heard and be taken seriously. I have had three coaching sessions with Susan, and I can honestly say, that not only have I gained techniques to use my voice effectively, but Susan has given me the tools to speak up when I need to (and know that this is ok), to ask questions, to be appropriately assertive, and has helped me in building my confidence to become the professional I want to be.

Working with Susan has been an absolute pleasure, and I have looked forward to each of our sessions. Susan really listened to me and took on board my personal hurdles and goals. I value Susan's professional view, and I have taken so much away from our sessions. I am disappointed they have come to an end! I very much look forward to taking part in the Superstar Communicator masterclasses to keep expanding on my new skills. Thanks Susan!"
Superstar Communicator works with individuals and businesses to improve their impact, credibility, confidence and influence in all business conversations. We have worked with corporate clients globally; both virtually and face to face. Our work includes one to one bespoke coaching, tailored workshops, masterclasses, virtual workshops, masterclasses, and speeches at conferences and lunch and learn events.
If you or a team member needs support in developing credibility, presence and trust with clients why not book a call with us. Book here.