I LISTEN to my community, and always wish to deliver high quality, relevant content for them so they will grow. This was the case for the latest title in my webinar series. Multiple people requested I deliver a webinar on presenting. So I have created a webinar sharing 5 top tips for presenting.
In the webinar, I will share 5 tips to presenting in an effective way. The webinar is 30 minutes long and I will challenge the participants to take the next steps to being great presenters. Register for free here.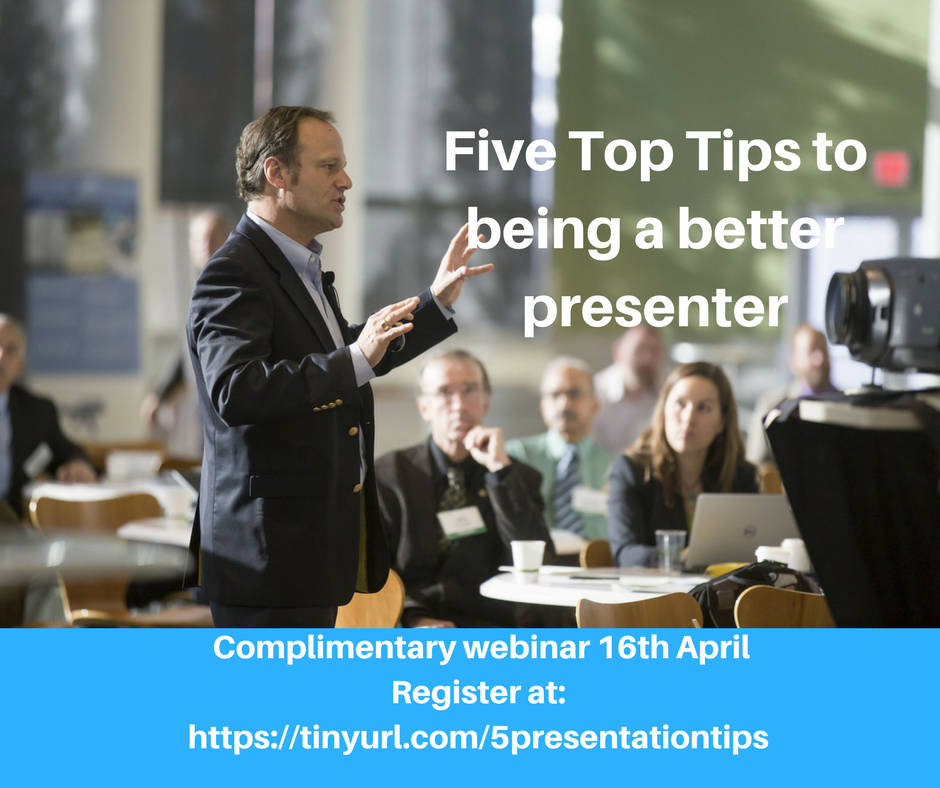 By the end of the 30 minute webinar I will have shared some invaluable advice on planning, preparation and also changing your attitude to presenting. Register here.
I look forward to meeting you at the webinar!