The Oscars in 2022 was a masterclass in how to anger your audience. And by this I mean the audience in the theatre and the worldwide audience watching live. There was one incident which has provoked a lot of discussion; and it has been shared on the media millions of times. Watch the incident here:
This was an altercation, including violence between the host and "Comedian" (a loose term) Chris Rock and Oscar Nominee Will Smith. Rock said something very cruel and disrespectful publicly about Smith's wife, Jada Pinkett Smith. Smith responded by hitting Rock in front of the entire audience. I do not condone violence. I am not the only person who was horrified by this incident. The open violence was horrific. But it upstaged all of the success and celebrations of all the other Oscar nominees and winners.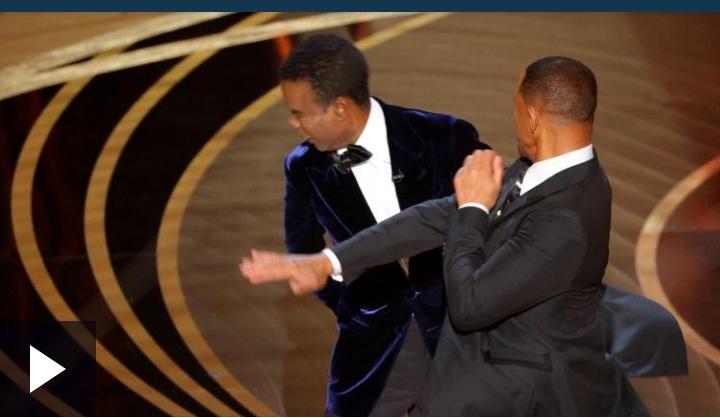 There are two people involved in this incident: Rock and Smith. Chris Rock should not, in my opinion, have said such a cruel, personal comment on a very public platform. Whilst one commentator on my Linkedin post on this topic said "He might not have known she had this disease". A: it wasn't funny. B: why are you saying something that really isn't funny. C: the audience hearing this laughed in an embarrassed way; they felt uncomfortable and a number were angry. D: The script writers should have checked this. E: be a man: take responsibility for what you say and how it might impact others.
I have already mentioned that I do not condone violence. Will Smith's response to a vile comment was also inappropriate. Had he grabbed the microphone from Rock and explained the heart ache Jada Pickett Smith has experienced from losing her hair, he would have gained huge respect from the audience and everyone would have felt less anxious. Ditto if he had done nothing until his Oscar acceptance speech. But his action resulted in the narrative being all about his slap. This upstaged all the celebrations for the nominees and winners of the Oscars. By responding to an emotional trigger, he ruined what was one of the best day's of his life. But also that of others.
And this was caused by a ill considered remark
The fact is that as a host, Chris Rock was partly responsible for the reaction from Will Smith. When you anger, frighten, disgust, entertain, you are going to have a response from your audience. And it is exactly the same when, as a leader or manager you humiliate or make a joke of someone in front of everyone else. These microaggressions are equally damaging to individuals – especially when they are publicly delivered.
I am a member of a speaker organisation. Part of the professional development is to receive feedback from others. The vast majority of members deliver constructive, respectful feedback that will support the other person's professional development. A couple of people; and they are without exception white, late middle aged men, will go out of their way to be 'controversial'; disrespectful and at times destructive. It is all about them; but provokes a range of emotions in the audience. Including anger.
So how do you anger your audience?
Being totally disrespectful of them as a whole, or individuals.
Making a fool of one person or a small group of people.
Belittling one person or a group through 'feedback'
Sacking someone in front of everyone
Not being prepared, or being late. The audience has invested time to listen to you.
Remember, as a leader, manager, host, speaker you are going to provoke emotion in your audience. Of course there are times you wish to challenge your audience. But avoid doing this at the expense of humiliating; angering and shaming.
We offer a range of communication training and coaching for leaders, managers and speakers. If you would like to discuss how we could support you why not book a call.