I was so excited to be invited to deliver a new speech called "Networking for Success". In it I acknowledged that many people don't like networking for a number of reasons. And I shared lots of tips for preparing yourself, and to start to feel more confident about this essential business skill.
This was a lively group who were keen to learn. The weather had meant that the entire group booked on weren't there, and here is the rub: it is always about the audience and they deserve to have the very best content, delivered in an energetic, engaging way. This workshop was not an exception to that rule!
You will see that the audience are holding their phones – 'Eek!' you might think: people are more interested in their phones than what you are saying, but part of the whole experience for the audience was to participate with polls and discuss these. This software is something I have used before; it adds another dimension to a speech or workshop. Getting real time polls is really useful, and you can discuss the results, particularly if they are unexpected ones!
It wasn't surprising that everyone in the room felt a little tentative about networking. However, here are three top tips – obviously I have more in my talk.
Choose the right networking group for you. And the general rule is that if you pay to attend, there is more commitment to the event.

Plan three questions to ask other people when you meet them.

Follow up after the event. I can't tell you the number of times I have met fabulous people who even when you contact them, they don't bother to respond. What's the point of going to an event??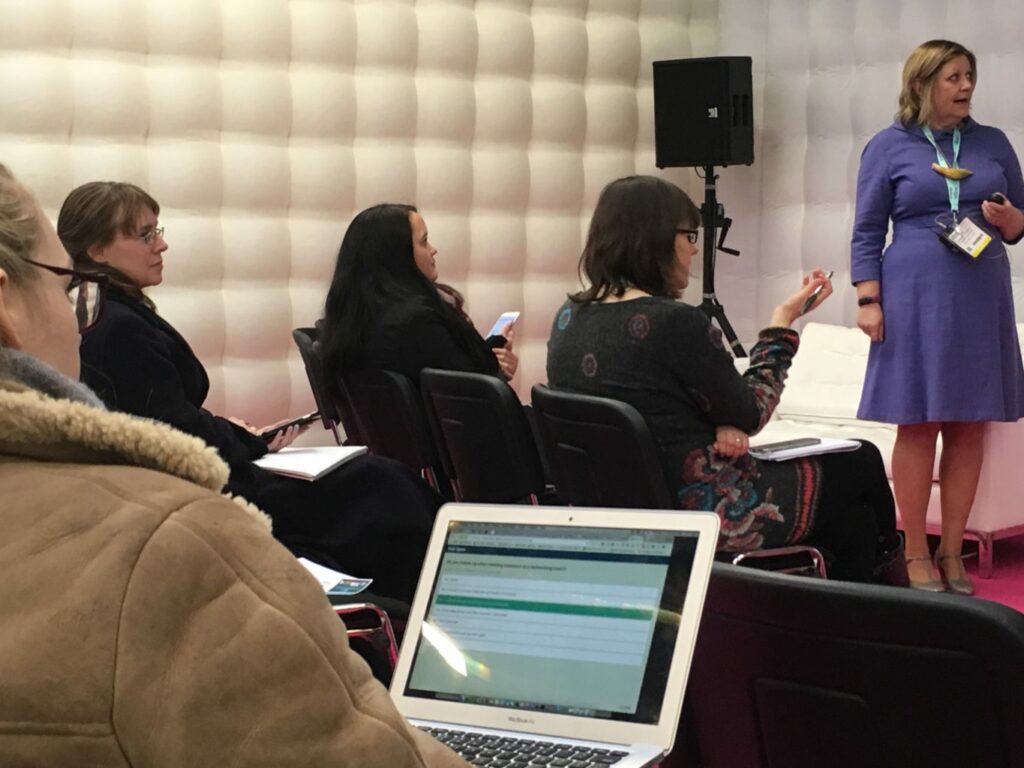 The talk was a new topic for me and I was thrilled to receive some excellent feedback: "Well prepared, engaging, relevant, speaker showed great empathy with the audience"" Excellent and interactive" And the scores were all 5/5. If you would like to book me to speak on this topic or other topics contact me 
Also have a look at my speaker's page.