At university I would always be referred to as "Sweet" and considered this to be a backhanded compliment. In my opinion, this was quite weak and not as exciting as the savvy, sophisticated students I was surrounded by. I was therefore interested when a client sent me this article suggesting "You can be nice and get the job done".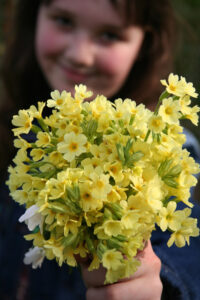 The article explained how the writer, who is a journalist, was able to work effectively by listening to people she was interviewing and support them if the interviewing was touch. She had felt she was at a disadvantage because of her personality but recognised that in fact it could be used to an advantage. It was interesting that she worked alongside a more dominant, up front journalist, so in fact this combination was a 'Good Cop, Bad Cop' team and used effectively to interview different people and find stories.
I am also aware of people screaming whilst reading this blog: "There is no way I can always be 'nice' in my job!" – and I agree; being 'nice' is only one skill to have in our work portfolio. It is no co-incidence that Lois Frankel chose the title of her book "Nice girls don't get the corner office"… in certain industries 'nice' is positively thought as being weak and subservient. I don't work in a corporate organisation, but working with clients, I am aware that 'nice' behaviour has to be accompanied by a spine of steel, so that you are taken seriously.
I would also like to rebrand 'nice' to more appropriate words. At 10, when preparing for the 11+ entrance exams, 'nice' was banned from any written work. We had to use other adjectives, which improved our written work no end! There are skills that could be labelled as 'nice'; but renamed become more powerful skills. Empathy, ability to listen, good communicator, team player are all more recognised business skills and valuable for any team.  However, it is still important to  recognise that you must still be assertive and ensure you aren't taken advantage of. The writer of the article was able to use her personal strengths alongside a more assertive person, but I wonder if she would have been as effective on her own. What do you think?