On Sunday I read that universities were being inundated by "The Apprentice" style boasts in personal statements. Not surprisingly, admissions officers at universities are being put off by candidates promising to transform the university with their presence – or worse. Apparently these statements aren't taken seriously. I wonder why.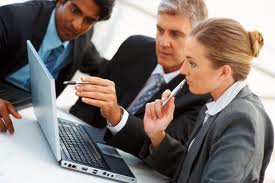 Statements designed to impress, such as "I tackle the tasks presented to me with wisdom and sincerity" or even "Thomas Edison made fantastic discoveries, which changed his life and this world for ever, and by reading this personal statement you are doing the same," are having the opposite effect. Linda Ruth Williams, a professor of film studies at Southampton said "Some personal statements suffer from hyperbole, it's media fuelled… we want to hear their own voice, not a self-aggrandised voice." Other such comments were listed in the excellent article in the Sunday Times.
Of course the students want to make sure they are selected, particularly since personal statements are a major factor in being offered a place. (The majority of courses don't hold interviews any more). I really admire them wanting to go for it, but sadly admissions officers are able to differentiate between The Apprentice style boasts and the voice of a teenager. Alan Carlile, head of admissions at Sheffield University said "Confidence is great, veering into egotism is not…."
Self promoting is often a challenge to get right. Everyone wants to ensure their accomplishments, skills and attitude are known to an employer or admissions officer, but not to the extent that they sound unrealistic. Sheryl Sandberg states in her excellent book "Lean in" that it is more difficult for women to blow their own trumpet: men advertising their achievements is far more acceptable in our society than women for some reason. However, she encourages women to get away from 'being good and behaving' hoping they will be noticed, because they will be passed over for promotion or opportunities.
You do, however, need to ensure bosses, employers and recruitment personnel know your achievements and that you are clear, decisive and assertive about putting these across. But avoiding superlative statements. It is important to use direct vocabulary: "I shall" rather than "I might"; using terms like "I think" and "I feel". Go for it girl!
My advice is to list all of your achievements, skills and qualifications. Learn them off by heart and do some 'Mirror Work'. By this I mean looking at yourself in front of a mirror as you say "I have achieved xxxx". If you feel uncomfortable doing this – and remember these are YOUR achievements for which YOU should be proud; keep repeating it. Watch how you react. Do you look down or look ashamed when you say this? Keep practising this until you feel totally comfortable with this statement and your achievement. Don't undersell yourself by either giving off weak body messages or saying "Well…. I did this…." and making it appear far less important than it was! We don't need to use BS to promote ourselves, but we do need the self confidence, skills, language and body language to ensure our message comes across loud and clear.
And as for me: one of my friends only discovered I had been an opera singer two years after getting to know her. I hadn't thought it was relevant: she was furious because I 'undersold' myself! She is challenging me to step up, lean in and make sure everyone knows my experience and expertise!