I am always delighted to to run through a presentation or speech with a client before an important event. I will share one recent case study and success!
The client had seen me speak at an event for professionals within his sector. He approached me after the event to ask if I would assist him with an important speech.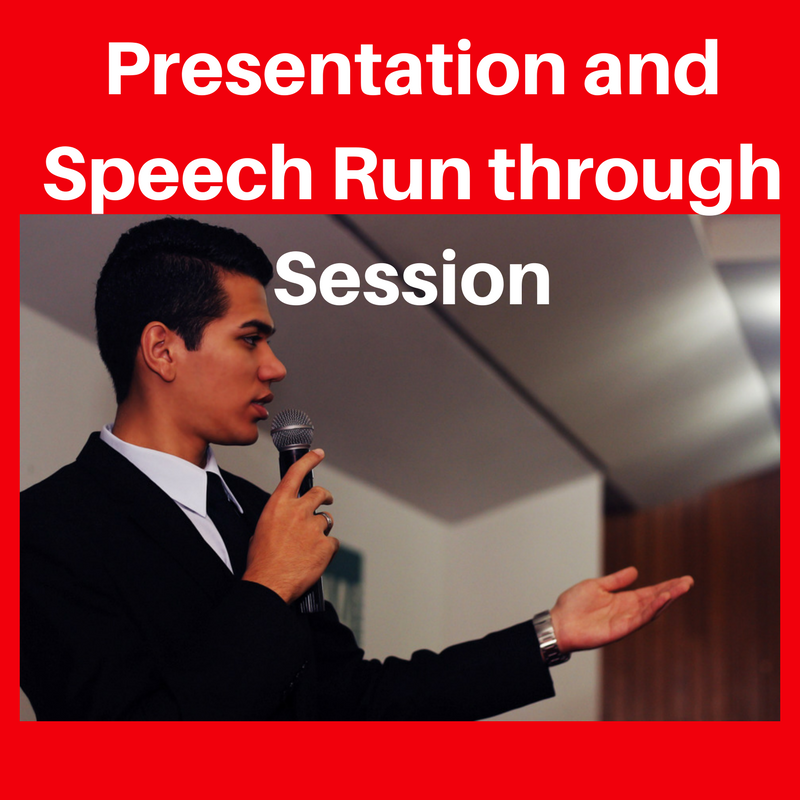 My client was invited to speak on a tricky topic to 500 members of the organisation  he works for. This was for the internal company conference. He knew it was a great opportunity to raise his profile within the organisation as well as recognising that it was a great honour to have been invited. BUT he didn't want to mess it up!
He was already talking about speaking on this topic elsewhere, and how his profile could be raised within his industry. I loved his enthusiasm, but wanted to ensure he focused on this speech, so that it would be brilliant!
One challenge was that the the length of his speech kept being changed as more content was being squeezed into a busy programme. So I insisted that before we worked together, that the timings and the slide deck (which had to be approved) had all been agreed and signed off before we ran through the speech. The conference was in 3 days time so there was plenty of time for my client to practice before the event.
The sessions I run are for two hours, and in that time I focus on 3 or 4 skills that could make a huge difference to the delivery of the speech. These could include something small – but VERY impactful, such as how the client comes on to the the stage, to how the client delivers the message on stage.
In the case of this client, he had a powerful story – case study situation to share, but there was no conclusion or call to action at the end, which was very curious! So we changed the ending of the talk so there was a clear call to action at the end, for the audience to go away with.
Also the start was getting lost because my client was coming on directly after another 'disaster' story. At first he was just referring to the previous talk and speaker rather than owning the stage and his story. We made the beginning much stronger, as well as some small performance/projection skills.
Finally, and it is great my client was honest, we did some work on managing his nerves before he went on stage. This is perfectly normal and it is because he cared about the speech.
Just after he delivered his speech, he texted me "It went really well. Thanks so much for your help! I couldn't have done it without you!" And I was delighted for him that it was such as success.
Do you know a colleague, boss, or yourself, who is going to be doing an important speech, pitch or presentation. I offer a 2 hour RUN-THROUGH service, where we polish the speech and delivery. I can work with you at your office or a pre-booked space, focusing entirely on your speech/presentation or pitch to ensure it makes a positive impact. Contact me or call 0800 0938464 to discuss the speech and to book a date for me to work with you.