Yesterday I was proud of the GB and Northern Ireland athletics team, who did so well in the European Championships in Zurich. Of course their performances were fabulous: and the team was at the top of the medal table, with a number of athletes performing better than expected. Congratulations.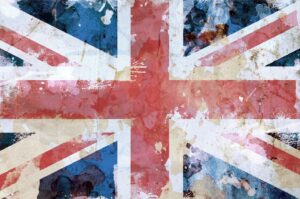 What struck me most was how the athletes behaved and responded to being interviewed. I should qualify that this excludes the poor chap who was interviewed after being tripped up twice in the 1500 metres final, and the BEEP man wasn't quick enough to mask the swearing! I'll forgive him.
We are so used to  footballers who lack a basic grasp of grammar and a variety of vocabulary to make it interesting for viewers. We have also been used to some athletes who moan about their "Terrible Year" before winning spectacularly. The interviews I saw were great:
The athletes were articulate
They were grateful for the experience and the support they received from the Lottery Fund
They acknowledged their team. Yes, a couple of athletes sounded as though they were accepting an Oscar with everyone bar the dog being mentioned, but at least they made a point of thanking the support team.
They were focused on the questions and with one or two exceptions didn't carry on talking rubbish!
In fact they were a credit to the British team and they represented our country well – not just in the field, but in the media.
Let's remember, these athletes are very talented but they are also very privileged. Each athlete is supported financially so they can train. They receive expert coaching, facilities and health care to ensure their bodies are in tip top condition to represent the country. And this costs a lot of money to UK plc.
There are plenty of very talented young people who don't receive financial support to fulfil their potential: dancers, musicians, artists as well as scientists, IT experts. Not all of them receive scholarships to study and they have to get student loans to study, then find a job.
I am therefore SO pleased that these athletes knew how lucky they were, but also that they had the grace to show their gratitude. It goes a long way!
If you like this blog, sign up for our free newsletter, with great ideas, content and even challenges.