Before Christmas I was contacted by the charismatic Engel Jones, the podcaster, who was creating a podcast with 12 minute conversations. I was delighted to be invited to be part of the podcast.
During the interview, Engel commented that it was so much easier interviewing a fellow podcaster because we were both in tune with each other and knew when to listen. I should also add that we conducted the interview via Skype without the video on, so we were listening to each other really carefully. Listen to the podcast interview here.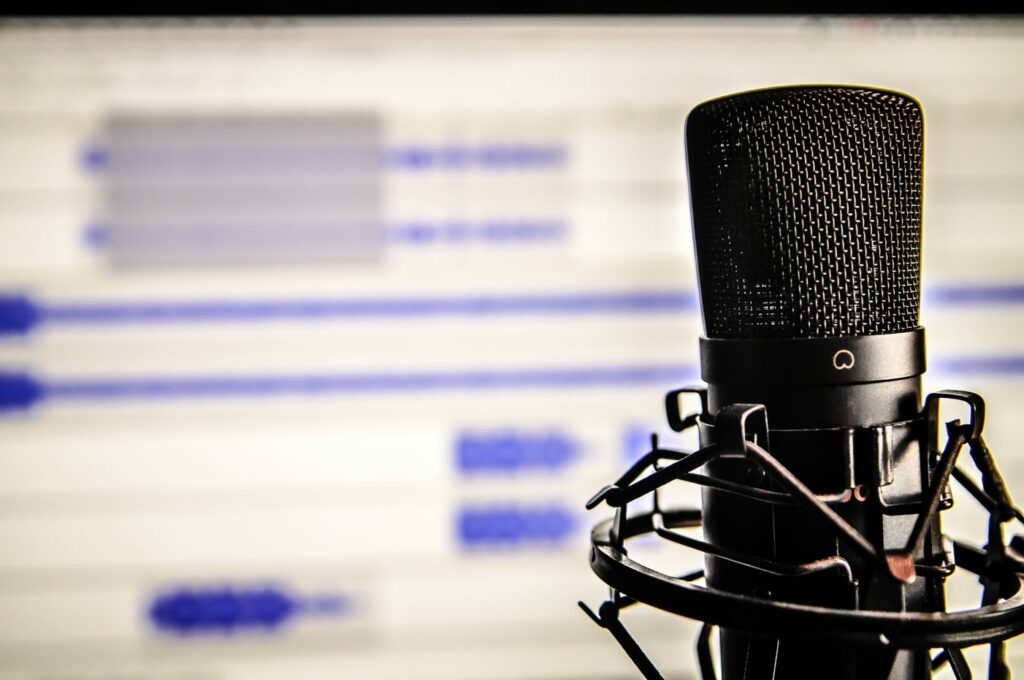 This really got me thinking as to why podcasting has been such an invaluable activity for my business. As people who have listened to my podcast know, it originally took guts to get going on the podcast, but I am so pleased I have been broadcasting for 3 years. I thought this would be a great opportunity to share some of the benefits I have experienced through broadcasting on my podcast.
I have become a better guest on other people's podcasts and radio shows. I am able to anticipate how to answer questions and to really listen and be in 'the moment' to have a proper conversation. This makes me a more effective guest.
I have widened my network of contacts. I have been introduced to a number of amazing guests by my existing network and they have become new contacts.
I have raised my profile as an expert in the field of speaking and communication.
As a result of my podcast, I have been invited to go on other podcasts – some of which are very high profile. And what a great way to raise my profile!
Other podcasters have been very generous in giving me advice (and vice versa); this community only helps raise my profile.
I create regular content to share on social media and to demonstrate my status as an expert. And often I will share a specific podcast with a prospect to demonstrate my credibility.
I have learnt new skills, practiced them and am in a position to coach and train others for interviews on the media as well as to be a podcaster.
Having spoken to a number of people, they WANT to start a podcast, but often feel daunted by technical side OR they want to develop their techniques in interviewing guests and speaking clearly and in an engaging way for their audience.
I have created an online course specifically for podcasting.
The course includes:
Shopping list of what you will need to set up a podcast
Guidance on identifying your ideal listener
Step by step information on how to create your podcast
Step by step guide to creating your own podcast channel
Where to distribute your podcast and a how to guide
Making your podcast engaging and compelling to listeners
Tuition on how to find guests, book them and interview them for your podcast
Marketing your podcast
A free 30 minute one to one session via Skype to ensure everything is set up for you to start broadcasting.
Register your interest by going to the Superstar Podcasting page I would love to be able to use my expertise and experience to help you start podcasting!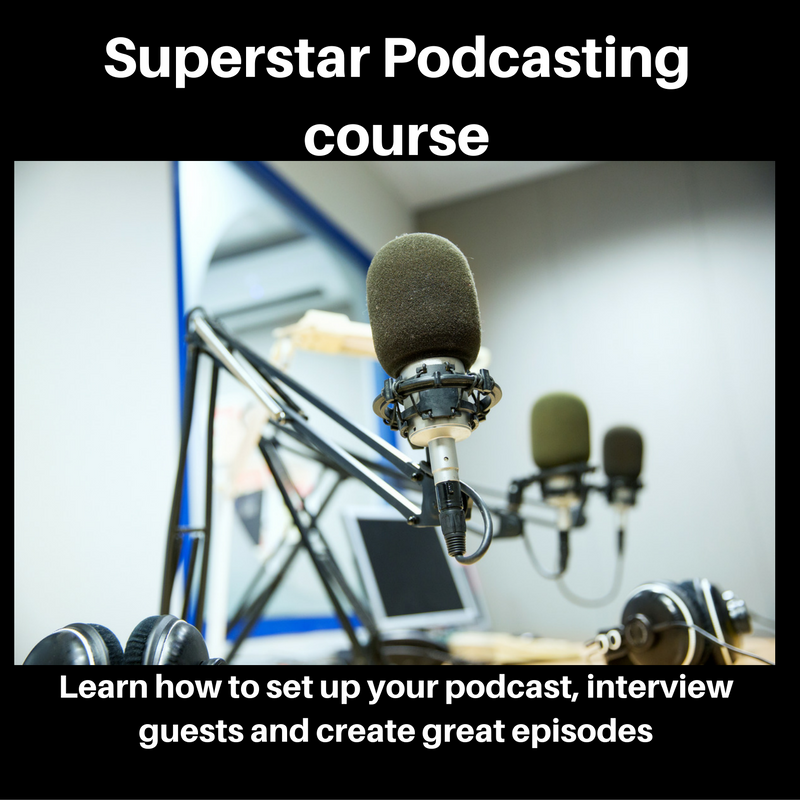 So let's get going and start podcasting with my online course.