In the last year we have all been forced to communicate far more virtually. For many attendees of meetings, they are presenting themselves in a way that wouldn't be the case in face to face meetings. The Main meeting provider Zoom, has reported a 355% increase in revenue in the last year. And for many people we speak to, they are reporting having back to back meetings virtually. This means they are presenting themselves, on screen all day.
This is something that for many, many talented executives and experts, is something new. We were all used to being in a meeting where you contribute to the conversation when it is appropriate, or prepare a presentation within a meeting.
Now we are all 'presenting': being visible to the entire meeting
Many people are not used to being SO visible and having to present with impact: not only to their own colleagues and team, but also clients, prospects, stakeholders, more senior people….. AND there are some important differences between virtual and face to face presenting.
I want you to present with impact
As well as being visible all the time – and I do advocate you keep your screen switched on, there are a number of differences, and modifications to make for virtual communication.
You can't read other's body language in the same way
Our focus and attention is reduced online
We have to make modifications to our content and the way we deliver information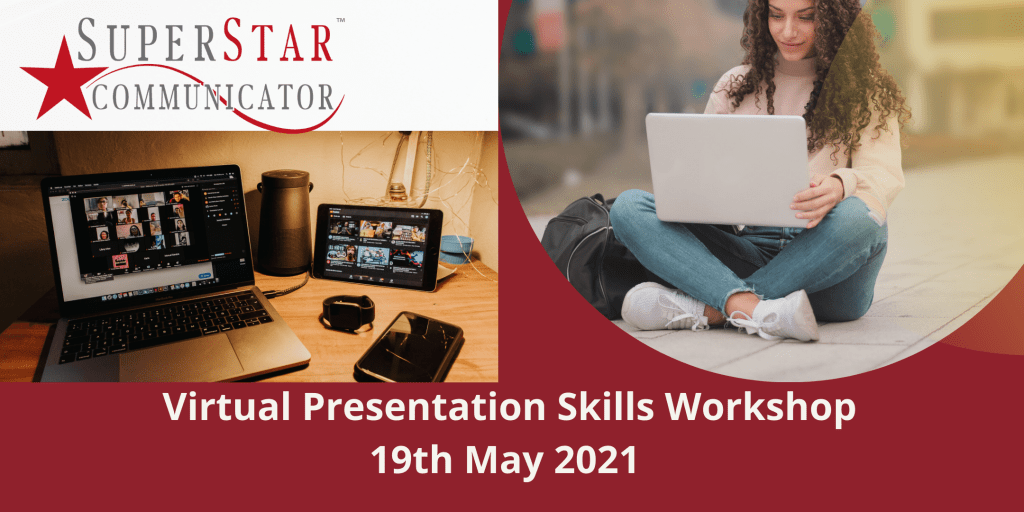 Our one day Virtual Presentation Skills Workshop will empower you to present with impact:
Techniques to ensure your content is concise and structured to make the most impact
Skills in making your voice interesting in an online meeting or presentation
Using the Superstar Communicator™ Methodology to ensure you communicate with presence and credibility
The course is on 19th May. For more information and to book, here are the details