How to survive when social media is down, like it was recently. It threw many people; particularly those who were using Whats app within a business conversation. But more importantly, as a small business we are being told to use social media for marketing. But what happens when this is down? And is it a good idea to rely totally on social media?
I continue to be amazed by the number of marketeers: particularly targeting small businesses, where 'Social Media' is seen as the golden egg of business success and marketing. I have sat through too many speeches and webinars where I have been told that Instagram will transform your business, accompanied by bizarre stories of business owners taking a photograph of a part of their garden every day, writing a story and posting it on instagram. All very nice, time consuming and WHAT DOES THAT BUSINESS OWNER SELL? And HOW SUCCESSFUL ARE THEY?
There is no doubt that Social Media is a powerful way to connect with customers and clients, but the outage has shown us all that we need to be more creative with our communication.
How on earth were small businesses able to survive when social media was down and this was their principle method of communicating with others? There is no doubt that social media is a powerful way to connect with customers and clients, but the outage has shown us all that we need to be more creative with our communication and have a variety of different methods of communicating. And guess what: your customers and clients might have preferences OTHER than social media for connecting!
If you are using social media adverts such as Facebook or Instagram – your marketing was impacted.
Likewise, if you just relied on one method of advertising and that platform goes down – and tech isn't fault free, it could seriously have a negative impact on your marketing or ability to engage with your customers. And certainly this is what happened when Facebook/Instagram/What'sApp/Messenger went down. Having a variety of methods you use to keep in contact is so important.
One of my clients is a very busy senior executive; in order to move forward with the work we are doing together, I have had to use a variety of communication methods to have a conversation with him. With respect to him, he is incredibly busy. Emails, text messages, voice mail messages and even linkedin personal messages didn't work. Then I recorded a short message on Linkedin (there is a feature when you use a phone). ET VOILA, we resumed the conversation. The moral of this story is that customers have different preferences: there are clients who are bombarded with emails, and yours could get lost; or don't have time to 'Hangout' on Social media. They might be 'What's Apped' out with messages from social and team conversations, and your message might be lost. So we need to consider a range of ways to keep connected with clients.
And what about businesses who only contact you just before you have to renew a policy or service. How about keeping in contact more regularly so that they feel valued.
I have mentioned before about my now ex-accountants who ONLY contacted me to send the monthly invoice, and rarely responded to emails or phone messages for at least a week. Yet there were many ways they could have engaged with me, to feel valued as a client. And this is a very good example of a professional services firm failing to serve their customers BETWEEN doing an annual serviced piece of work. Even a seasonal greetings card sent in the post, would be a very effective way to contact your clients in a positive way. This is a company many of my clients use for charity seasonal cards.
Here are some other ideas of how to keep in contact:
Newsletters: these are a great way to keep in contact with your clients and prospects. You can share news, special offers, new products/services/events. You will remind clients, customers and 'old customers' you are still there. When they see the name of your company in their inbox they will be reminded of you. HOWEVER, it is not guaranteed the email will be opened; individuals have a right to unsubscribe, and you have to have permission from them to send a newsletter. If you don't provide a great reason for them to open (the content isn't interesting or it is always SELL, SELL, SELL) they will unsubscribe. Ditto, the frequency of emails. I have had 3, 4 emails from a company A DAY: I unsubscribe! Once a week, unless there is a deadline for an event or offer, I will send out emails. Yes, I occasionally get unsubscribes, but then those individuals are not interested in the company – and that is okay too! What could you share: a great tip, news of an award or offer; keep your customers informed in any changes to policies, legal changes etc. Add value to them.
Individual emails: I love these; you can keep in touch with individuals who are part of your network, with individual, personalised emails. everything from 'how are you?' 'I am in the area, can I pop in' to 'are you going to the next event'. But it is a good way to keep in touch on a more personal level. Also, this is a great way to push a business relationship from prospect to buyer.
Likewise "I am in the area" posts on Linkedin or other social media. It could be you are going to be in Central London or another location on a particular day and have some free time. Perhaps someone else could meet you for coffee, or lunch if you are free. A great way to catch up!
Individual messages via different platforms (e.g. Linkedin). First rule; try to avoid them looking like a sale conversation: so many I receive are of that nature. Letting people know what you are doing; privately congratulating them on career success; thanking people for liking a post or even "Are you going to an event?" are great ways to re-engage with your connections. Don't assume they will remember you unless you keep reminding them!
Text messages – I don't mean SMS messages that go to multiple people and where they can't respond. However, a quick text message as a reminder, to see if they have received the proposal; that it was great to see them at an event; even that you have received a card from them, means a lot. You could send a quick text message if you are in the area or even "Did you hear the news? I thought of you!"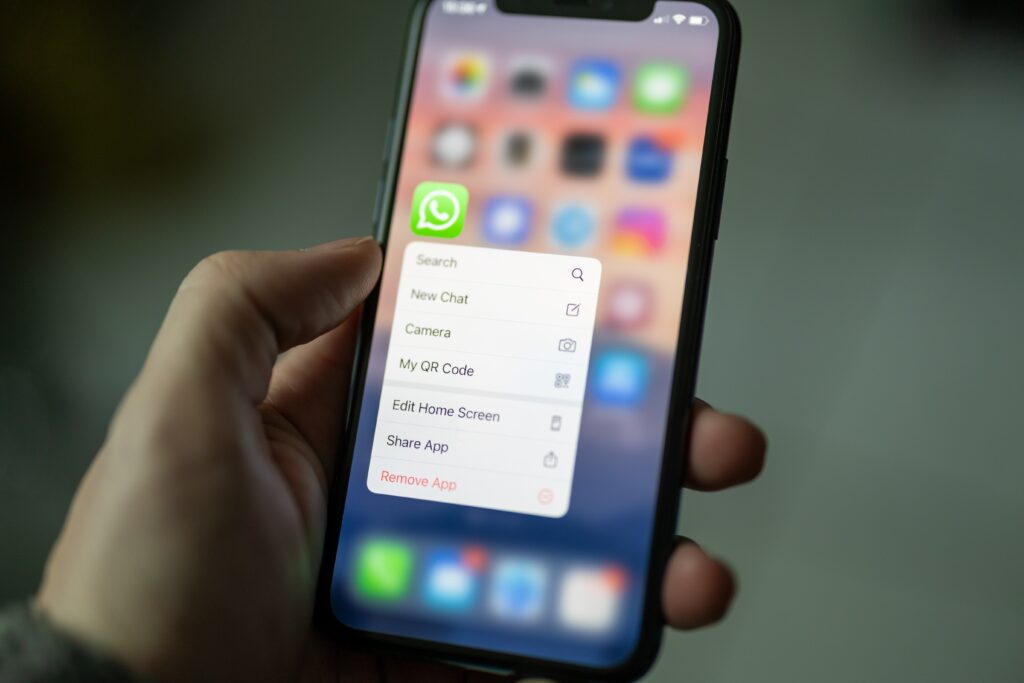 Social Media This article is NOT saying that we should avoid social media, but be aware that we shouldn't rely totally on social media campaigns. There are alternatives. But having a social media campaign as PART of your marketing strategy is a good thing and is free! One point is that it is 'social' media, so if you have responses to your post, make sure you respond to it. If it is likes, I normally contact those people privately to say thank you, but also will respond to comments left on my posts and comment on other people's posts. This is important. There are several "Social Media Experts" who don't respond to your comments….
Picking up the phone: AAHHH! I can hear you screaming!!! But I am not talking about cold calling: where you are trying to generate new business. This is about finding different ways to engage and connect with your customers and clients. For an existing client that you bill annually, it would make such a difference to arrange 'a catch up call' to check if everything is going okay. It really makes a difference. You could share some new services or products you have available.
Adding a voice mail message: I know that plenty of people who have great responses from voice mail messages. "Oh but no one listens to voice mail messages" is a myth. It might be true with younger millennials and Generation Z but not everyone is under 30! It is a personalised way to leave a message and for many people, they connect with the human, personalised touch. You could do this on What's App, Linkedin, Messenger and on someone's phone. If you are worried about what to say, why not write 3 points down before you leave the message. Or practice saying a short message a few times. Points to think about: keep it brief and focused; remember to say your name and a call to action – such as "Give me a call".
Adding a video! One of my business friends who has an SME has one of her team leaving personalised videos, either by email, Linkedin direct messages or what's app direct messages to personalise a message. The response is incredible. We are all humans and we crave human interactions. We already know that videos on websites are so powerful – but why not use videos in your messaging? Rather like leaving voice mail messages, keep the video short, focused and concise. Say your name and at the end a call to action.
Sending letters, cards, gifts: personalised hand written cards or letters go a long way. Thank you cards; individual letters which might let people know about a new offer, event or even 'I thought of you' with information on an event or article, go a long way. People remember these small acts of kindness. Recently I sent a gift of brownies to someone who had done a lot of work for me. In addition to paying the invoice, I sent the gift; what made it even more special to this person was I remembered to order the nut free option.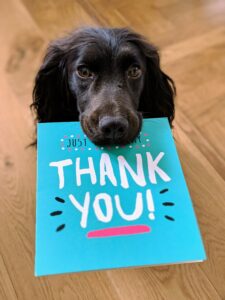 Being prepared to listen: This is so important. So often we think about what "WE" are going to post; what WE want to get out of the post. But any communication is two way. Listening to the response from your customers and prospects is so useful. Doing those phone calls or meetings and allowing your customers and prospects to speak whilst you LISTEN is invaluable.
Your website: in all the noise about social media, often our websites are forgotten! Perhaps it is assumed everyone has a website. But there are websites and websites; making sure you are representing your company; making it very easy for clients to find information and also to SPEAK to you is essential. Don't forget this.
How to survive when social media is down is easy when you have other alternatives. Remember to use different communication streams to interact with different people. If you would like to discuss how SuperStar Communicator could help you why not book a call.
book a chat