We are delighted that Susan Heaton-Wright has been awarded the Bronze Winner in the Hertfordshire SME Awards. Susan was the bronze winner in the Hertfordshire Business Woman of 2021 category. SuperStar Communicator was also shortlisted in the Business Chameleon category: highlighting businesses that changed their businesses when we went into lockdown in 2020.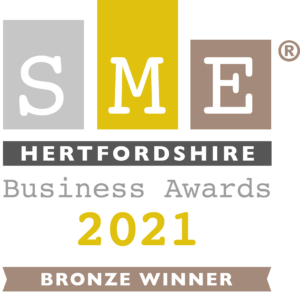 The lockdown and subsequent working remotely was challenging for many businesses. And for SuperStar Communicator, the business was seriously impacted because our work was in front of an audience: either in speeches/seminars; workshops or one to one coaching. In March 2020 the entire business disappeared, but Susan led the business to create alternative ways of delivering the content. This resulted in not only our client base widening but also reaching a far bigger international audience. To date, there have been attendees for our work from over 65 countries world wide.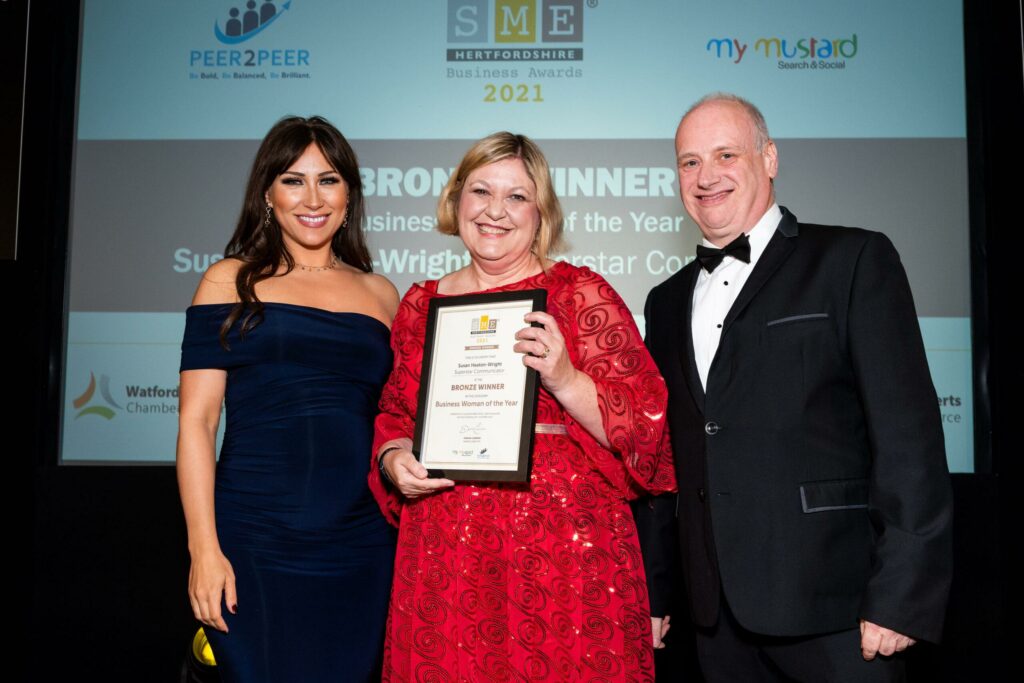 SuperStar Communicator is all about being effective spoken communicators. This is either as an individual: to ensure you present the best version of yourself in business conversations, or within teams. We focus on being able to have impact, presence, develop credibility and influence in all business conversations. These include public speaking, presentations, business meetings and pitching. Now the business has evolved and virtual delivery is very much part of the business. Although lockdown was a genuine challenge, it has provided new opportunities for the company. Sometimes we are faced with adversity and it brings the most powerful creative thoughts and plans to survive.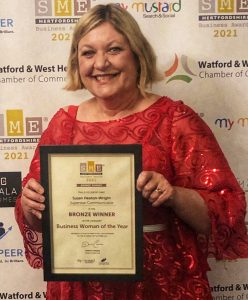 SuperStar Communicator offers a range of one to one coaching workshops virtual workshops and masterclasses and online independent learning A lot of our work is CPD accredited and we have significant expertise in delivering work world wide.
If you would like to discuss us delivering work for you; your team or organisation, contact us or
Book a chat