Is ambition and focus wrong? Is playing and having fun right? These were some of the many questions I asked when watching the most recent edition of "Sports Relief does the bakeoff".
For those unaware of this programme: it is a charity version of the hugely popular 'Great British Bake off'; where four 'celebs' compete to be the star baker with three baking challenges. This takes place in the iconic 'Bake Off' tent and they are judged by Mary Berry and Paul Hollywood. The fund raising element of the show is that there is a feature of a charity project, supported by Sports Relief.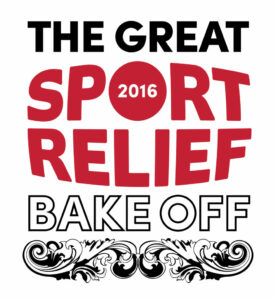 The casting people for the show always have fun; they usually have a couple of 'joke' or funny characters, sports people as well as serious contenders. A surprise hit was David James (ex-England goalkeeper), who was comedy gold. Others are just LOVELY people: Samantha Cameron must have gained lots of fans after she competed.
But for the celebrities, there is always a challenge: "Do I take this seriously or not?". of course this is a televised event, and it is perfectly reasonable that individuals will wish to represent themselves in a positive light. BUT this is for charity and surely this should be fun. Or should it?
Last week the multimillionaire Geri Horner (nee Halliwell) competed and she was clearly ambitious and focused on the task ahead. She well deservedly won the competition, but comments on social media accused her of being ambitious, taking it too seriously and, horror of horrors, practicing before the competition. She was also accused of now 'Speaking posh'.
I was horrified; what is wrong with being focused and wanting to do your best in ANY competition – whether it is for charity or not? Ms Horner is a hugely successful singer – with the Spice Girls and as a solo artist, and this hasn't been through luck but ambition, focus and hard work. I applaud her for her success and focus on ANY task. Other competitors have also practiced and been ambitious: Jonathan Ross had clearly practiced and practiced but he didn't receive the same level of vitriol.
I wonder if her focus was more pronounced since there was the "Battle of the Girl Band" participants? One of the other competitors had also been in a girl band in the 90s, and whilst harmless, didn't appear to be able to read a recipe, had prepared and her contribution seemed to be "Jaymee and me woz" every sentence. The contrast with the focused, prepared Horner was even more notable.
And as for comments about her 'posh accent': believe me, Horner's accent isn't posh. She has a really clear speaking voice and of course when you compare it to her alter ego "Ginger Spice" who was all ladette girl power, of course it is different. But that was over 20 years ago and she was playing a role. Unless you don't move, everyone's accent alters because you meet different people, have different experiences and are influenced by the way other people speak.
But back to Horner's ambition and focus; is this anything to do with a woman showing these traits? I remember Ellie Goulding being interviewed about her successful career. She almost apologised (with her voice, body language and what she said) when she was reminded that she'd sold more than 10 million singles world wide. Instead of holding her head up high and accepting the success, she almost apologised. EEK! Did she feel she shouldn't appear successful or arrogant??
I believe Geri Horner has it right: she is successful BECAUSE she is ambitious and focused. And there is NOTHING wrong with that.