Preparing for exhibiting at trade shows is an essential part of the process of appearing at an exhibition. We all know that exhibiting at shows is an effective way of engaging with customers and generating leads. However, not everyone knows that research and planning before even BOOKING on an exhibition is essential to ensure maximum impact and success.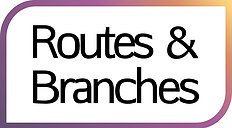 In this week's Superstar Communicator Podcast I interview the wonderful Jennifer Robson who is an expert on trade shows. Her Business Routes and Branches is a consultancy service for small businesses wishing to exhibit at Trade Shows globally. Jenny shares her top tips to ensuring businesses make informed decisions on which trade shows to exhibit at, and what to consider when making decisions. Listen to the podcast episode here.
Jenny recommends you actually visit exhibitions you are considering exhibiting at. You will get a real feel for the exhibition, the types of exhibitor and also the visitors the exhibition attracts. Ask yourself if the visitors are YOUR type of client. Are they attracting lots of visitors who don't speak English well – in which case, which languages do they speak and how can you ensure your team can speak to them? Ask yourself if this is where you should be exhibiting for your business – or is it clever marketing by the exhibition company.
By walking the exhibition you can see where the best location for stands is. It might be that the most expensive stands aren't in fact the locations with most footfall. Are there quiet parts of the exhibition hall? Are these stands cut price? (You might discover why!)  Assess this, and use this in your negotiation. See what other benefits you can gain from exhibiting there; for example is there an education programme that one of your team could deliver a speech? Is there in house PR that you could utilise?
The exhibition company will provide stats and information to lure you into buying a stand; but have the information on hand and question it based on evidence. Put yourself into a visitor's shoes – particularly your ideal client. How easy would it be to find you at the exhibition and to navigate the floor.
But also take some time outside the exhibition hall to see how easy it is to unload equipment and stock and practical considerations such as parking and hotel space. The operations side must be a consideration when choosing an exhibition.
I have summarised only a few of Jenny's amazing podcast. To listen to it all, play here.
It wasn't until I invited Jenny on to be a guest, that I fully appreciated how much goes into preparing for exhibiting at trade shows even before you have chosen WHICH shows you are going to exhibit at! I hope you find this interesting.