Michelle Obama: I love you. Let me say that again: "Michelle Obama: I love you". On 8th November, the United States finally goes to the polls to elect a new president. Goodness: the election seems to have been going on forever, and we will soon know who the next occupant of 1600 Pennsylvania Avenue will be. At last!
However, I will be so sad to say goodbye to the wonderful 'First Lady': Michelle Obama. What a role model she has been for the world, and not JUST women.
The role of 'First Lady' – and we don't have this role in the United Kingdom – is a very tricky one. The nation looks to the first lady for the lead on how to behave but more importantly, to be the hostess at the White House, and to set the mood and messages of their administration, as well as being a fashion icon. Often the First Lady will have a specific cause to champion – and Mrs Obama has been excellent at this. So what has made her unique?
Intelligence: Mrs Obama is an Ivy League graduate. She practised law in Chicago, and was the main breadwinner when her husband was involved in a political career and aspirations.
Privacy: her main concern when her husband was up for president was the impact on her family life. Although she and her husband put a ban on photos being taken of their daughters, she would have been fully aware that girls and women have a more difficult treatment in the media. I am somewhat relieved Obama wasn't contested by Trump: there is no doubt he would have found a way of being derogatory of Obama's wife and family.
Role Model: Michelle has been an

exemplary role model for people, particularly women and girls throughout the world. She has promoted the cause of girls' education; spoken about it to girls with astonishing results. She has revealed that at school, teachers wanted to discourage her from going to Princeton because she was setting her sights too high. Hindsight is powerful, but she is able to share this story with others and encourage them to set their educational goals high.

Public Speaker: all of Obama's speeches that I have seen videos of, show a woman who is truly authentic and passionate about what she says. Even if she hasn't written the speeches, they are spoken from the heart and this connects with her audiences – online as well as in the hall. When you compare her speech delivery to the allegedly plagiarised version by Mrs Trump, you will see what I mean. Watch here. Risible isn't it?
Mother: I don't envy Mrs Obama, having to maintain some sense of family normality whilst the world looks on, yet she has managed to bring up two beautiful young women, who no doubt will go on to do amazing things themselves. Of course she has help BUT unless she was present in her daughters' lives, family life would have collapsed.
Wife: what an amazing lady: many women would have opposed a husband wishing to take up office in this gold fish bowl life, when they had a young family. And in fairness, I am sure there are times when it is tough, but she has gritted her teeth and really SUPPORTED her husband – not to fulfil  her ambitions, but to support his ambitions.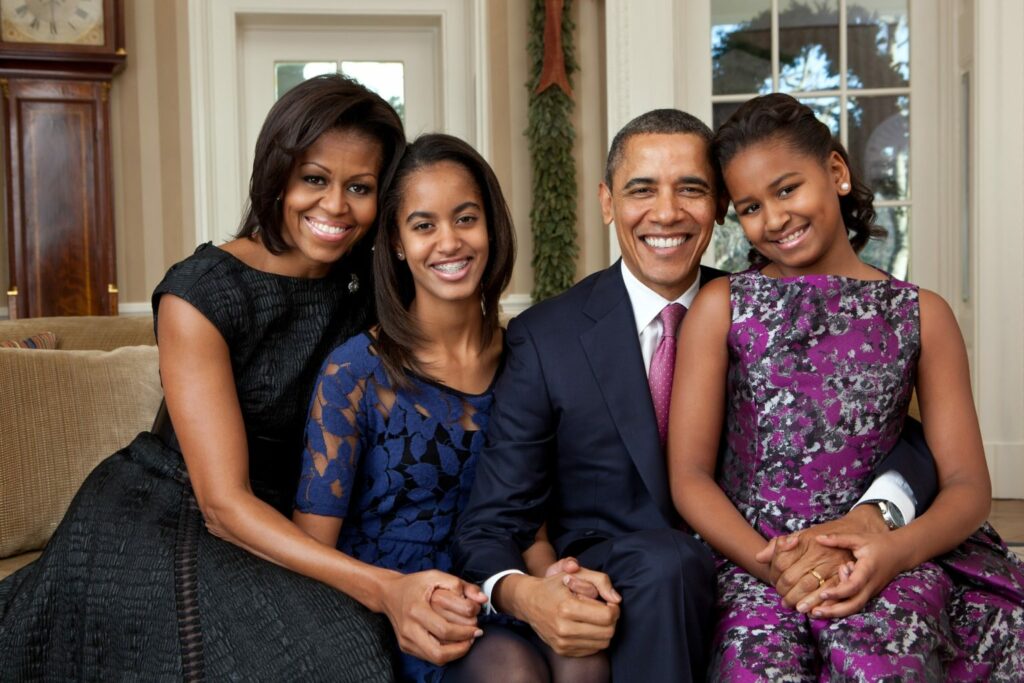 So Mrs Obama, I wish you well for the next stage of your life, and I hope you will still do your good work and be the amazing role model to millions of people. Best wishes, Susan