What we can learn from the Olympic athletes.
Watching the Olympics is great fun on the TV; we can view in awe of the elite sportsmen and women, who are pursuing their dream – and no doubt years of dedicated training. It might encourage us to take up a new physical activity, improve your swimming coach or re-try a past hobby.
One of the aims of the 2012 Olympics was that there would be a lasting legacy of MORE people taking up and participating in sport. This legacy has not materialised; perhaps people enjoyed watching sport from their sofas instead! Possibly the legacy should have been that individuals (civilians – non-elite sportsmen and women) should learn from their attitude on how to perform at a very high level.
So… here are my highlights of what we can learn from Olympic sportspeople.
There is no doubt elite sportsmen and women have a natural ability and physical attributes that enable them to be very good at their sport. If you look at swimmers, they tend to be tall, with long limbs: characteristics that wouldn't work for the gymnasts and vice versa! Good health and not injured. Certainly in UK, there are searches for naturally GOOD sportspeople to participate in specific sports such as rowing, diving etc, to ensure there is a succession of younger people being trained for the next Olympics.
However, practice, practice, practice is also a key attribute. The hard work of developing stamina, perfecting a skill – whether it be a perfect dive in the 10 metre diving, or for the start of a swimming race , takes time, effort and dedication. You build up to excellence through repeated practice.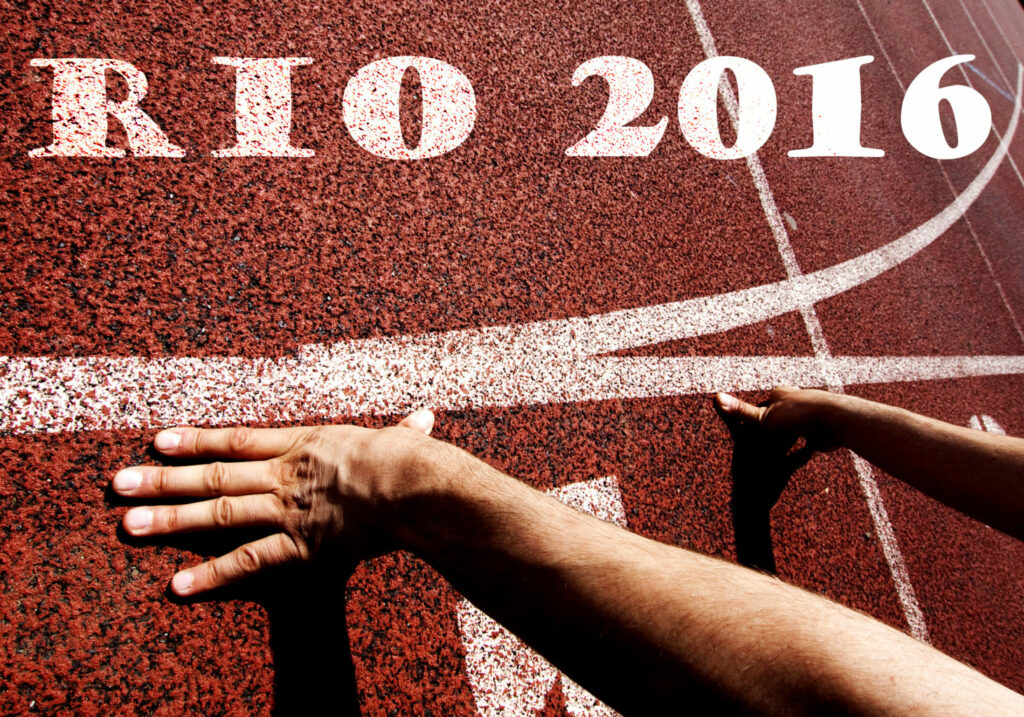 Being physically ready: the sportspeople will have trained during the winter months and prepared their bodies to have the maximum strength and stamina for the Olympics. It takes dedication to get up at 5am to do a 2 hour swim, or a long cycle ride in the rain in November.
Preparation: no one is an overnight success. Years of preparation – physically and competing have taken place before the Olympics. The sportspeople will have worked through school, regional, national, junior and then senior competitions at different levels. And there is no guarantee a star junior will be a successful senior because the jump is so big.
Preparation at the venue is also an important point. There are different conditions at different locations – including the heat, altitude (the Olympics in Mexico were at 8000 feet and this had an impact), wind, rain. In particular the rowers, cyclists and sailors have had to get used to the weather conditions.
Food: nutritionists will have been buzzing around to give the team advice on nutrition leading up to their competitions. Of course it is well known that they all go crazy after they have finished competition – finding the local McDonalds!
Having the right team around them for advice/motivation/support. For every athlete there appears to be a team of half a dozen support staff: the coach, physiotherapist, nutritionist, specialised skill trainer, training partners, sports psychologist…. The family also plays a big part; creating normality and let's not forget that before they can drive young sportspeople are reliant on their parents for lifts to training and competitions.
The support staff – normally part of the national team, will ensure the surrounding the athletes are in are perfect for them. They don't need to worry about plane tickets, transfers, getting to the event on time etc. They don't have to think about anything. I do get amused, however, when I read that some of the athletics team moaned they had to fly economy; they had over a week to acclimatise in the holding camp, and they could have upgraded if they'd wanted to pay!
They are race ready. I have already mentioned that they are physically and skill prepared; that they have built up their experience to this moment. But they also need to have the right mindset. Having the focus on the moment; being in the zone is something we talk about as performers; and it is also relevant for sportsmen. Having a positive attitude, self belief are winners. (I will talk a little more about this in a future blog). Visualisation and not being distracted are essential.
Finally: putting on your game face. This is the business end of 4 years of hard work. You aren't there for the photo opportunities or commercial endorsements, but to WIN. Sometimes commentators have said about Jessica Ennis-Hill (a warm sweet lady), that she has her 'game face' on as thought there is something wrong. She's there to win, not make friends.
So as communicators – whether we are public speakers or people wishing to speak up more in meetings, we can learn from the above points. Consider how some of these points could be used in your own personal development journey to become an elite communicator. Good luck.