As you know, I love watching the Olympics and in particular the athletics. It is easy to dismiss the different track events as being very similar, but in fact they all have their own characteristics. And what's more: we can learn from the characteristics, when preparing for different types of speeches.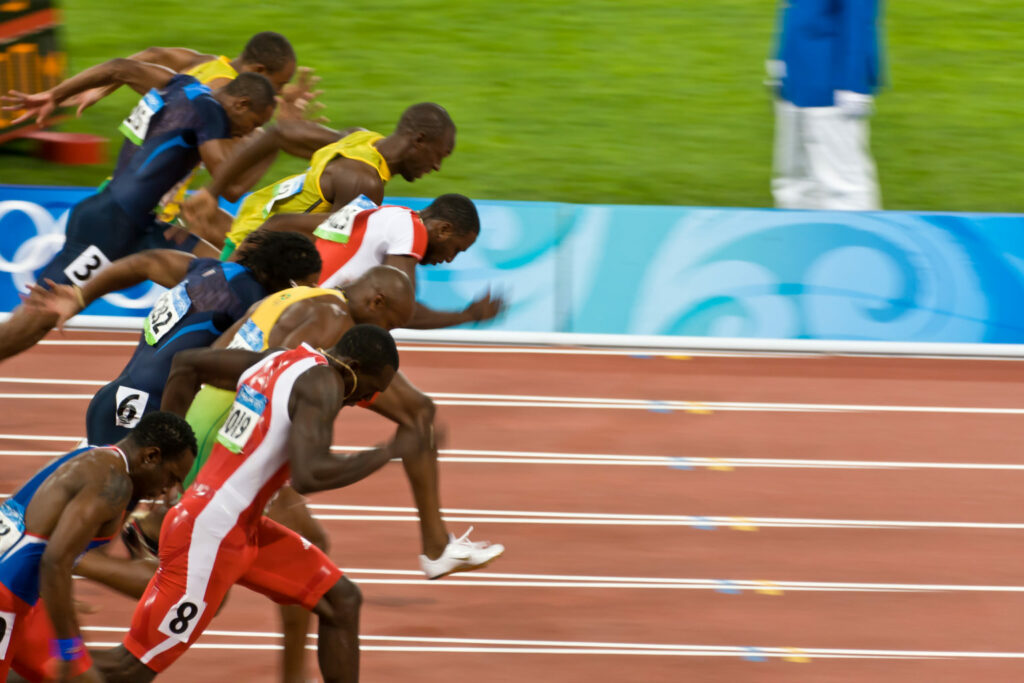 When speaking, this could be a short speech, or a longer lecture. The preparation we do; the content and delivery all have to be crafted for the length of the speech. Just like different races. So I will use analogies from different race lengths to see how we need to alter the style of delivery and content.
100 metres: This is a short, sharp race where every second counts. The start is crucial, the middle focused and the last few metres are JUST about crossing the line first. For a very short speech – such as an 'elevator' speech or introduction, every word matters. It must be delivered clearly and with conviction. Seeing any sprinter's attitude, you have to have your mojo present!
400 metre: This is not a full blown sprint like the 100 metres. The 'back straight' from 100 – 200 metres is where experienced and excellent runners relax into their stride so they have enough energy for the final 200 metres. Again the start has to be very effective; but also the last 50 metres – the home straight – where people can start to tire if they have put too much into the back straight. You want to ensure you win the race! A speech I have delivered like this is a short 5 minute presentation for DisruptHR where I had to make an impact within a short time. I ensured my beginning had a punch; the middle had a variety of speed and tone and the end another punch and energy – with a call to action.
1500 metres: This is a longer, middle distance race where there are lots of people competing. Traditionally there is lots of argy-bargy with elbowing and people being tripped or tripping. Runners can get boxed in by others and so they can't sprint for the line at the end of the race. Yes: there is a sprint at the end!! The speed can be dictated by the other runners and there are tactics in play that can prevent the fastest runners winning!! TEDx talks can also be crowded places. Of course there is no argy bargy, but sometimes the EGO or nerves of other speakers can impact in your own performance. So you need to remain focused. Also it could be easy to be affected by the mood left from the previous speaker. So ensure you set your own energy to the stage when you start your speech. To ensure you leave a memory for the audience. I mentioned the sprint at the end of the race. We know that any start to any speech has to be good, but ensure you pace yourself so you have the energy to end your speech with impact.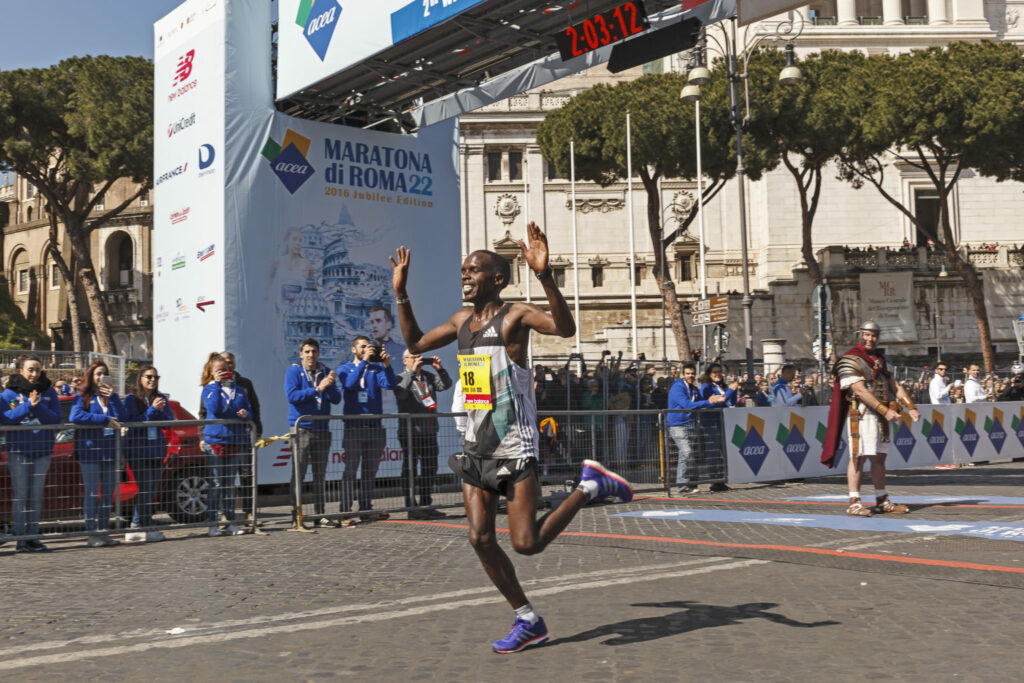 Marathon: this is a long, long race. Again you don't go out sprinting but will really know the course; when to run full out: When to conserve your energy. You will be experienced enough to know when you get tired and have to push through this to complete the race. Long training days or long lectures are an equivalent. Designing a course where there is an opportunity for your audience and yourself to conserve energy. To re=energise them so they can refocus, but adding variety to the delivery. Adding videos, other activities for people to do; discussions all add to the experience for the audience as well as helping them, and you, conserving energy so you can cross the finishing line in style!
Steeplechase: this is a gruelling 3000 metre race. It is a longer distance, with the added challenge of hurdles AND the water jump. The hurdles aren't ones that fall over if you hit them but hard solid fences. It takes real skill to get round, with a crowded track of other runners, jumping the hurdles AND the water jump that always features someone falling over and getting wet. I normally think of this race being like a longer presentation where you might wish to include videos, Q and As (sometimes difficult!) and powerpoint. Consider how you will pace yourself and avoid the hazards of using technology – and the dangers of the water jump!