I am so excited and delighted to announce the launch of my new Superstar Communicator VLOG, where I will share top tips on being a GREAT communicator. These will be very short videos. I will also be sharing some of the training I do.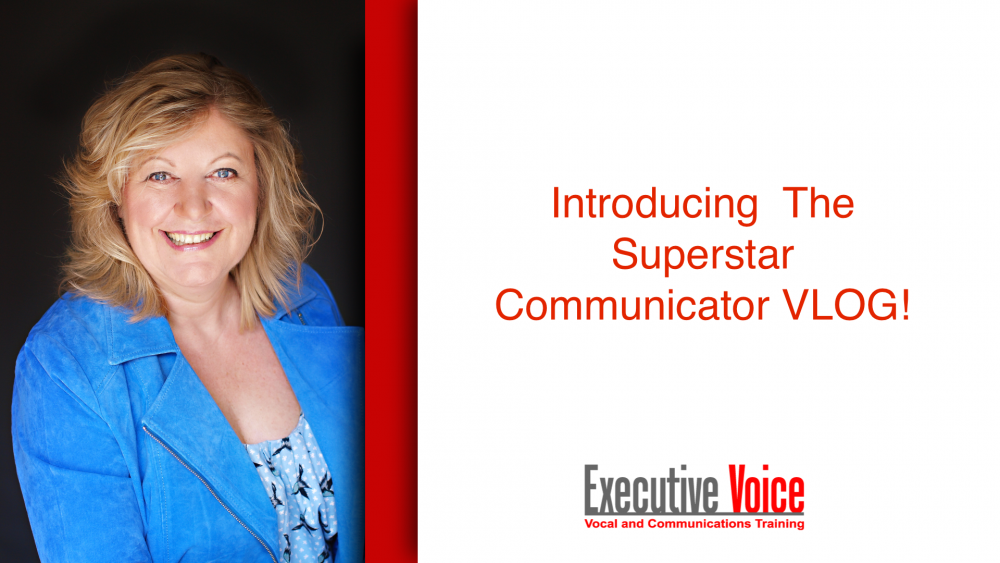 I have been listening and asking my clients what they are concerned about with speaking and communication. When I speak, I am asked questions – many are similar – and I will be including these answers in short VLOGS.
Watch the first VLOG here.
Whenever I VLOG, I will either share one top tip, give an example of a success from one of my clients, or even demonstrate aspects of the work I do and the 'backroom' aspects of my training business.
I also welcome questions from my viewers: if you have a particular challenge with communication – perhaps you struggle to be heard in meetings, or people ignore you when you speak, ask me the question!!!!
Don't forget to subscribe here.
I look forward to receiving feedback and if you would like to ask me a question Contact me