I am often asked why I, Susan Heaton-Wright created the SuperStar Communicator™ Methodology. This is a really easy answer: I wanted to ensure talented people were heard; make an influence; be respected and be credible in all business conversations. By this I mean all spoken communication: from public speaking, presentations, pitching, meetings and media interviews.
But what motivated you to do this?
Again this is an easy question! People often assume that I am an extrovert: comfortable speaking out, looking very confident. However, this was not always the case, and everything I demonstrate when I speak and communicate has been developed over time because it didn't come naturally to me.
I was one of those quiet girls who at school dreaded having to read or speak in front of the class. I would mispronounce words – and not only did the teachers think I was doing it deliberately, (I wasn't) but the other girls would laugh and tease me. I would dread standing out in class and at school and became anxious. I often tell clients and audiences that at 14, I was awarded the Sportswoman of the Year award at school – a huge honour. But I wanted to disappear and struggled to get up on stage to receive the award. At 16 I went for a job interview to be a Saturday girl at a shop. I said nothing at the interview: I was terrified! And needless to say they didn't even call me to say I didn't have the job!
"Even at University in front of 3 other students, I dreaded presenting in my tutorials!"
Even at University, I would dread having to deliver a presentation to THREE other students and my tutor. I would practice and practice; get terribly anxious; I would have sweaty armpits and shaking hands! Yet I went on to become an International prize winning Opera Singer; more recently a professional speaker – being awarded the Fellowship to the Professional Speaking Association in 2021. My university tutor met me a few years ago when I was singing locally to her and she said "I can't believe what you are doing: you were so quiet at University!"
"If I can do it, you definitely can!"
I went on to Music College a couple of years after finishing university. Given my shyness and reluctance to take centre stage this was a challenge! But I grabbed every opportunity to develop my performance skills as well as the musicianship and developing my voice. Related to singing, these are skills I specifically learnt which are relevant to any spoken communication:
Managing my fear and nerves before performing
Understanding the audience and how you can 'use' them in your performance
The value of preparation
How to practice
Performance skills including owning the stage
Giving myself permission to 'own the stage' and shine
Non-verbal communication – body language and how that impacts your performance
Making the voice interesting to listen to
And more…..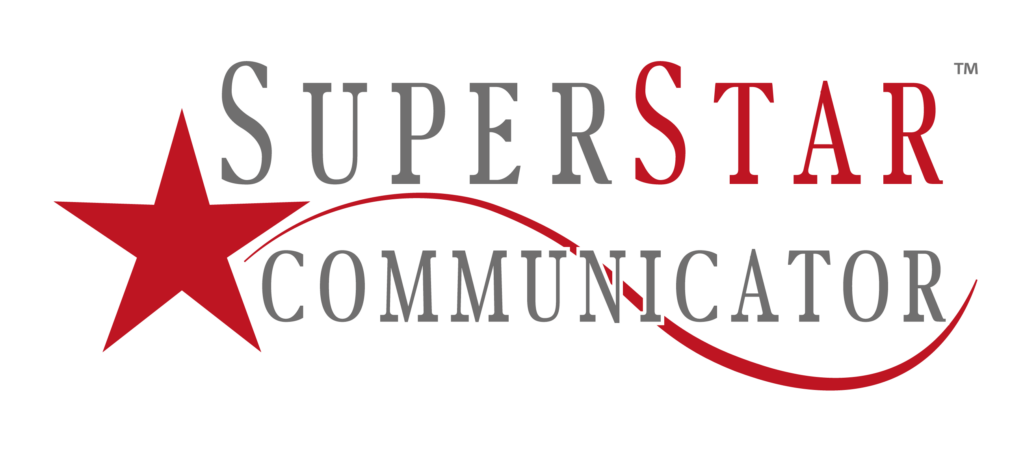 And this inspired me to create the SuperStar Communicator™ methodology
Whether you are a singer, or a speaker, there are many overlapping skills required to be a successful, impactful performer. And when you are speaking in all business conversations, you are performing. I identified the key skill areas essential to be a confident, credible spoken communicator speaking with clarity and impact. Using the knowledge I acquired as a singer and performer; listening to the needs of clients; and a neuroscience qualification, I was able to develop exercises and models to support my clients. The five areas are:
Audience
Content
Preparation
Performance
Voice
And I have created Workshops and Masterclasses, Face to face and virtual coaching, Speaking at conferences, summits and lunch and learn events and online courses. More recently I have employed associates to support the learning we deliver. They are able to provide specialist expertise to enhance the SuperStar Communicator offering. This is all related to ALL areas of spoken communication, including Public Speaking, Being a panellist, being interviewed on podcasts and the media, presentation skills, pitching, interview skills and meetings.
In 2022 we welcome enquiries from individuals, organisations and businesses who wish to develop their teams into SuperStar Communicators. Who wish to enhance the spoken communication skills in all business conversations for career success and more efficient working. If you would like to discuss your training and coaching needs, contact us